Featured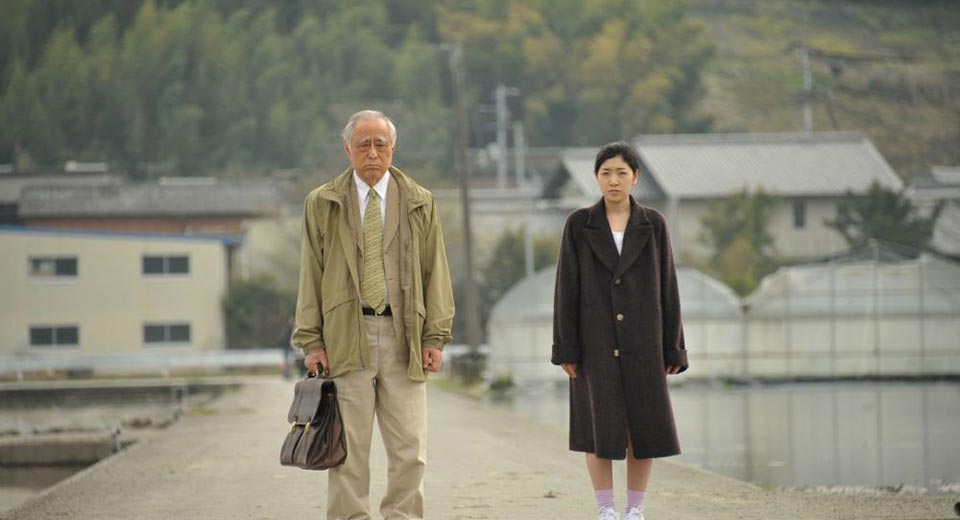 October 8th 2018
As Americans, at one point do we interrogate our collective notions of "Japanese culture" beyond the (admittedly, comfortable) quirks of sushi, anime, hilarious signage and badass robots? Some version of this question will burble to mind early and often while watching Momoko Andô's stunning 0.5mm, a fearless new film about life under the country's deeply entrenched patriarchy. Based on her own novel of the same name, the film is neither a gritty expose nor a daggers-drawn polemic; most of the time, it carries the gentle lilt of Japan's notoriously sentimental crowd-pleasing dramedies like Shall We Dance?.But Andô never relinquishes either the right or the ability to "go there" at a moment's notice, and that is indeed what 0.5mm demands: the film opens on a young woman named Sawa (played beautifully by Endo's sister Sakura), a home-health aide to a borderline-vegetative man incapable of speaking, standing or using the bathroom without her support. His daughter knows that time is running out, and so she asks Sakura for a favor: for a significant bump in pay (under the table, of course), would Sakura be willing to sleep in the same bed as her father—just for one night? Smiling pleasantly from cheek to cheek, she assures Sakura that the old man is "flaccid" and, after much pained deliberation, Sakura agrees. It doesn't go well.
It's a hell of a hook, but the ensuing 3+ hours are no end-of-life melodrama; rather, a termite-art comedy of errors, with Sawa—freshly unemployed, for reasons I can't divulge here—wandering from town to town, aggressively befriending lonesome elderly men. That most of them respond with indignation and fear is a given, but Sawa is charming and stubborn enough to elbow her way into their lives, a gimmickAndô uses to explore double-fetishization on both sides: hers of them (and, the viewer assumes, their money) and theirs of her vim, vigor and youthful innocence. But she's not a grifter, nor is she really that innocent—she's just deeply compassionate. Sawa's meet-cutes include a washed-up businessman whose family is outright waiting for him to die, a pathologically money-grubbing bicycle thief and a respected academic with a schoolgirl fetish. Most have fairy-tale resolutions, but even then—like when the businessman caps a drunken overnight karaoke session with Sawa by tipping her, simultaneously helping her out and making her feel a bit like a whore—Andô keeps the situation's tensions palpable.
As the screenplay begins to poke into the question of why Sawa was apparently bred to take care of other people, 0.5mm begins to loop back around to the same bitterness caked into its inciting incident, carrying traces of what could be considered a different perspective on Japanese militarism from that of Studio Ghibli's otherwise tender-hearted From Up On Poppy Hill. Resentments between two (wildly different) generations can both rupture and embalm an otherwise sweet, fleeting moment, frustrating the viewer and prompting us to ask: why are things suddenly going so wrong? The fear is not so much the younger generation's of the older, but rather of what happens to a young person incapable of standing up to their elders—of literally facing the past. Made all the more harrowing by Andô's thematic dexterity,0.5mm is a searing indictment on par with Shunji Iwai's All About Lily Chou Chou or Fumihiko Sori's Ping Pong—heavy when it needs to be, but light when the audience needs it to be. For me, it's one of the films of the year.