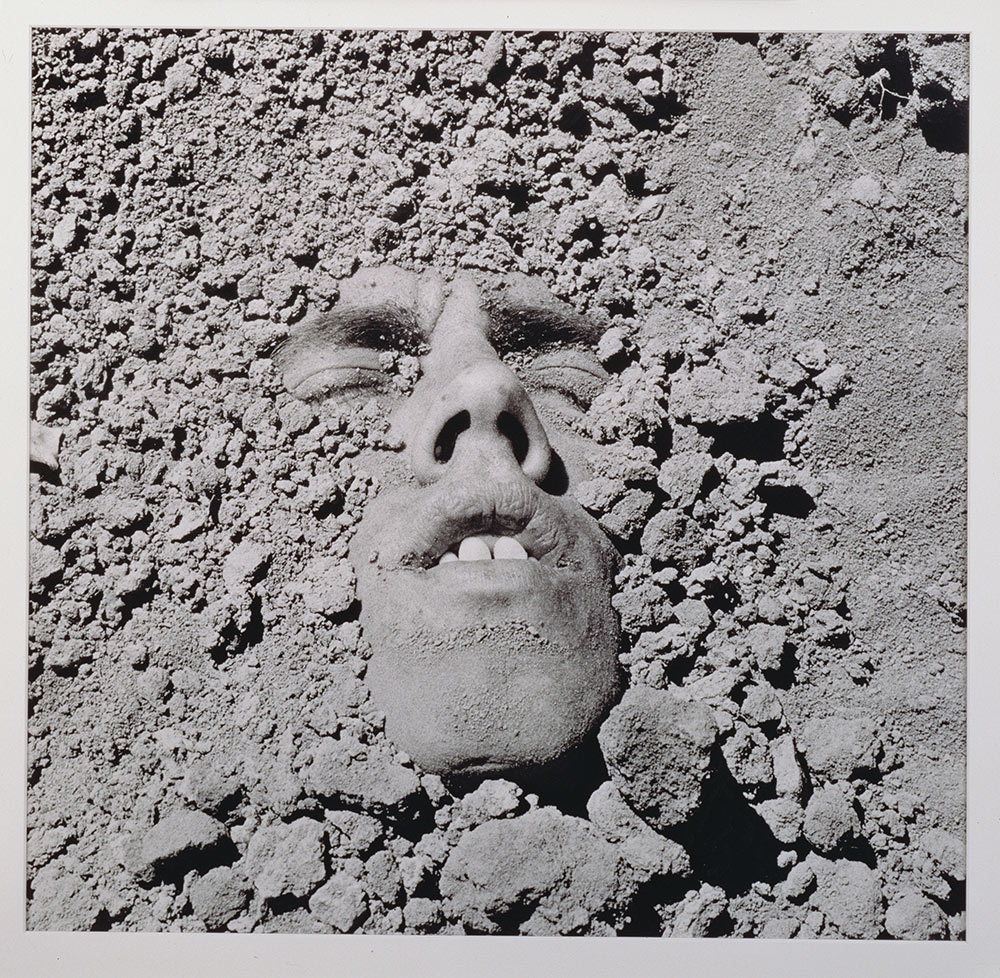 April 2nd 2021
Even if you went into this documentary blind, its title alone would clue you in to the obstinate rage that fueled David Wojnarowicz. Named after a homophobic doodle he found and incorporated into his homonymous painting, Wojnarowicz: F**ck You F*ggot F**cker covers the self-taught artist's too-brief life.
Art was reflexive for Wojnarowicz, an imperative tic. He didn't realize it processed his difficult life until photographer/lover/mentor Peter Hujar stopped him from throwing out everything he'd ever made. After his first thorough reflection on his works, Wojnarowicz realized, "They're my life, and I don't want anybody to distort that just for their comfort." It would be an uphill battle — in the immediate wake of Ford telling NYC to drop dead, and with the AIDS crisis looming, as a gay man Wojnarowicz belonged to one of the most hated demographics in the most hated city in the country. His later, politically active work still courts controversy — in 2010 his film Fire in The Belly was removed from the National Portrait Gallery following pressure from Representative Eric Cantor, U.S. House Minority Leader John Boehner, and the Catholic League.
Wojnarowicz is a solid overview, particularly adept at placing the artist within the burgeoning East Village scene. Unfortunately the film's aggressive text overlays, lens flares, and flashes, loosely echoing Wojnarowicz's aesthetic, feel closer to a sensationalist cable news segment. But they're placed in between a wealth of archival material: in addition to Wojnarowicz's visual works, performances, and writing, the soundtrack makes generous use of the artist's band 3 Teens Kill 4, and the narration is taken from audio diaries Wojnarowicz kept since he was a teen.
There are also attempts at modern-day paralleling, with Trump flashed amid footage of Regan willfully ignoring the AIDS crisis. It's misleading, as the malicious actions of both men are but pustules of deeper social sickness. Fran Lebowitz pops up to say people like Reverend Donald Wildmon of the American Family Association, who selectively edited Wojnarowicz's work to slander him, are just facets of bigotry, and futile to fight. People like Wildmon were in power then and are again now, she says, but there was a moment between when they weren't. That's patently untrue, as that 'moment between' featured 'facets' with better manners whose liberal hypocrisy acted like a gravity slingshot to the present moment. But Wojnarowicz understands this blind spot, including a tense scene of Wojnarowicz yelling at a liberal gallerist kowtowing to the critics, preemptively apologizing for Wojnarowicz's (legitimate) anger at the fact that their comfort is prioritized over his existence.
Speaking of which, Mnuchin makes an appearance — not Steven, but his father Robert, for whom Wojnarowicz did an installation at the peak of his saleability. A year later, when his paintings were not selling, Wojnarowicz faced the fickleness of the established art world. Not that it altered his work. "It's a commercial product; they make art that looks like art," said Wojnarowicz of gallery darlings. "When an artist looks at his art like a product he's in trouble."
Wojnarowicz opens today in Screen Slate's virtual cinema. Proceeds from your rental help to support Screen Slate.
Image: David Wojnarowicz, Untitled (Face in Dirt), 1991. © Estate of David Wojnarowicz. Courtesy of the Estate and P.P.O.W