Featured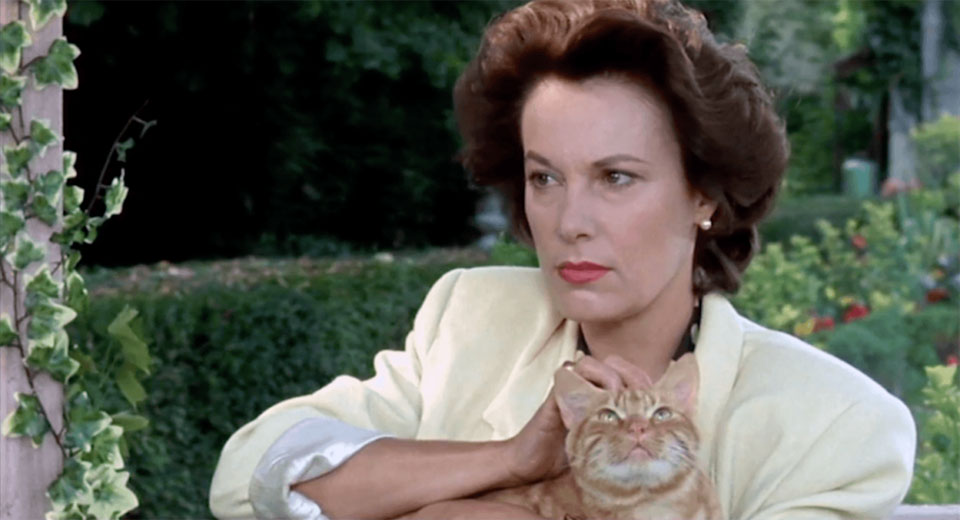 April 15th 2019
The stars have aligned, at last, in Nelly Kaplan's favor: our present vogue for friendly witchery, replete with crystals, tarot cards, and DIY spellcasting, could only lead to Quad Cinema's complete retrospective of the underappreciated French auteuse. If you've only seen supernatural rape revenge comedy A Very Curious Girl,treat yourself to the remaining spoils of Kaplan's shrewd and extensive filmography – the bill of fare is quite promising.
Tonight's special is the rarely-screened TV movie Velvet Paws, starring original "curious girl" Bernadette Lafont and Caroline Silhol as a pair of sensuous women – a clairvoyant and masseuse, respectively – who discover they are married to the same smarmy lout. Believing herself to be a recent widow, naive doormat Iris follows a hunch (and her husband's sleep-talking last words) to the sumptuous estate of local psychic Jacinthe. The mistress of the manor earns a living turning the cards and consulting a literal crystal ball on behalf of local gendarmerie, but her gift of foresight could not have predicted the wacky events in store!
True to the rich (and very French) tradition of conjugal farce, handsome husband Poltergeist (Pierre Arditi, also very French) returns to discover his wives have gotten wise: determined to punish the peripatetic lothario, Jacinthe and Iris blackmail their shared husband into celibate servitude. The pair juggle work, life, and love among the local tradesmen with relative ease and considerable stylishness – the latter in bold floral kaftans and structured pantsuits, the former in sundresses and "light" workwear. Kaplan's unapologetic celebration of material finery and corporal pleasure is in full bloom: her heroines indulge their every whim while enduring every consequence, no matter how ridiculous or aggravating.