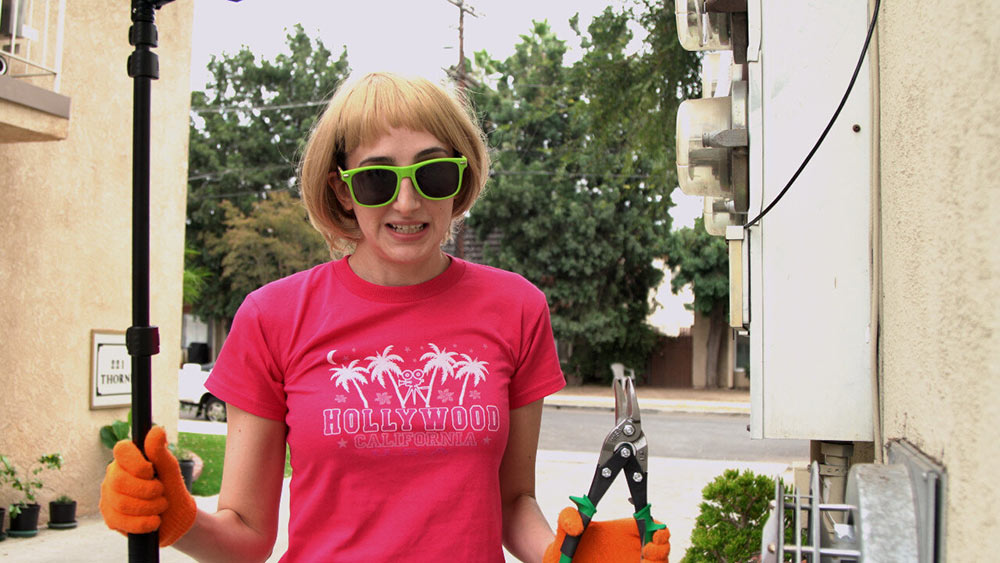 March 26th 2021
For its third annual go-round, the Unnamed Footage Festival is unveiling 24 virtual hours of "found footage horror, first-person POV cinema, and faux documentary," including dozens of shorts and 15 features with titles like Wet Nurse Trilogy, Holy Shit That Was Scary Part 3: The Cloud, Spaghetti Harvest and Garbage Baby. The subjects range from Garfield collectibles to mediated identities to sewer monsters, but all the films share a defiantly independent spirit and a budget somewhere south of six figures. In such a concentrated dose, the lowly found footage genre basks in its greatest strength: as fictional narratives are forced through the observational, patient grammar of nonfiction films, the stories and characters, no matter how absurd or uncouth, breathe more deeply. With the assumption that every onscreen event is or was real, expectations recalibrate, plots recede within any given moment and we're gifted unbroken spans of time rescued from the cutting room floor. Not to be too grandiose, but without the efficacious schema of master shots and eyeline matches, these films, even as they concern sex dolls that resemble James Franco, provide an exuberant alternative syntax for fiction film.
In this context, the camera and its operator are full-bodied participants, producing a natural habitat for stories about filmmakers. Jake Striebel's intense Poser (2019) features a Bam Margera-like video prankster returning home from rehab only to unravel an opioid conspiracy run by his former skateboarding bros. The faux-documentary rhythm of prolonged handheld tracking shots provides viewers with an eyeful of Dayton, Ohio, in all its post-industrial gloom. The sights and smells of the Buckeye State also feature prominently in Dwellers (2021) about a documentary crew investigating the disappearance of a local homeless population within a labyrinthine sewer system. In the festival's opening film, I Blame Society (2021, pictured above), director/writer/star Gillian Wallace Horvat plays a version of herself who abandons a failed screenwriting career to direct a documentary about whether or not she's capable of murder. The script's satire of entertainment industry strivers has its hits and misses, but Horvat's performance holds nothing back.
The most innovative film in the festival is Eugene Kotlyarenko's 0s & 1s (2011), in which an early 00s desktop and its apps (stand-ins for Winamp, Myspace, QuickTime, The Sims, et al.) recount the efforts of an insufferable asshole (Morgan Krantz) to track down a stolen computer. Part scabrous coming-of-age comedy about life after college, part shaggy detective story, part video art, the film presents images, text, and graphics simultaneously in cascading windows, refracting the lives of its characters into data. Kotlyarenko drowns viewers in stimuli, capturing the nightmare of living online as well as its overwhelming pleasures.
Above all, the festival and its films are celebrations of the filmmaking process. By working with pitiful budgets and foregrounding cameras and crews in their narratives, these curios are self-reflexive high-fives to deserving recipients who created imperfect, passionate art without Burger King tie-ins or an armada of trailers.