Featured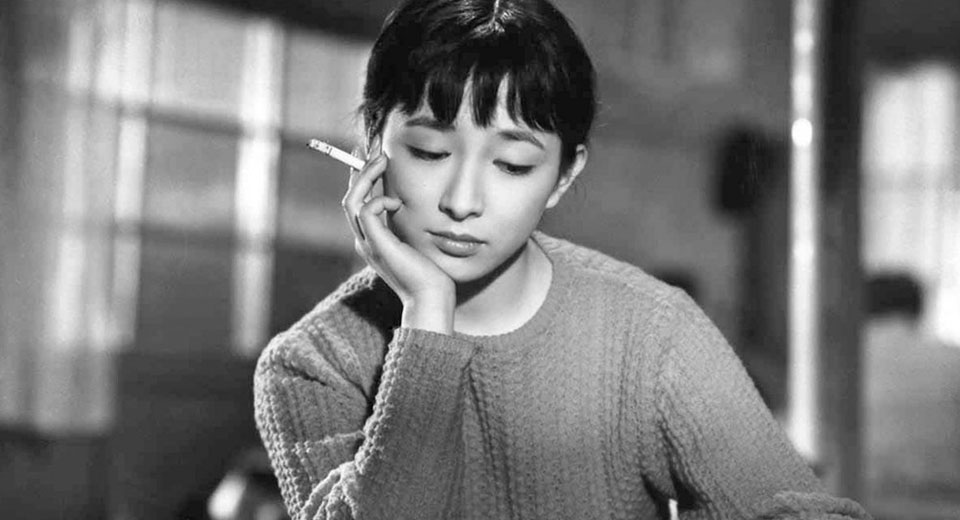 November 12th 2019
Maligned by contemporary critics and the director himself as too melodramatic, Yasuijiro Ozu's Tokyo Twilight resembles a slight departure for one of the most notoriously consistent of filmmakers. Yes, Chishu Ryu plays a father coming to terms with his daughters' burgeoning independence, static shots of domestic scenes are offered as languid transitions, and even the title thematically links the characters lives to the ceaseless passage of time. But lest one think this is simply more of the same — as if that would ever be a bad thing — alongside these familiar touchstones Tokyo Twilight demonstrates a significant expansion of Ozu's canvas, crafting a portrait of downtown Tokyo more in line with contemporary trends of neorealism and than his typically understated dramas.
Delivered at a higher emotional pitch than much of Ozu's 1950s output, Tokyo Twilight tangles three sets of absent parents towards one grandly tragic finale. Coming home from work one night single father Shukichi (Chisu Ryu) finds his older daughter Takako (Setsuko Hara) and her infant son moving back in after fleeing Takako's abusive husband. While they ponder the failures of her marriage, younger sister Akiko (Ineko Arima) has miseries of her own to quietly contend with. Pregnant and abandoned by her boyfriend, Akiko spends her nights wandering the seamier side of Tokyo in the desperate hope that she can force her unresponsive lover to take responsibility for her condition. Adding another wrinkle of complication to the mix is Kisako (Isuzu Yamada) the owner of a local Mahjong parlor who claims to be Takako and Akiko's long absent mother much to their chagrin.
Opening at the tail end of Film Forum's remarkable series, Shitamachi: Tales of Downtown Tokyo, Tokyo Twilight fits in perfectly as a sort of travelogue through the underbelly of the city. As Akiko wanders hopelessly through noodle shops and tenement houses, Ozu takes ample time to linger on side characters and rich locales such as the aging panty-stealer on his return visit to a police station, or the noir-ish 24/7 bar rife with passed-out alcoholics and adulterous lovers having a spat. More overt in its demonstration of social consciousness than many of Ozu's more iconic works, Tokyo Twilight is a good demonstration of the ideas and emotional forces that can get overlooked by filmgoers chiefly drawn to the director by his infamous asceticism.