Featured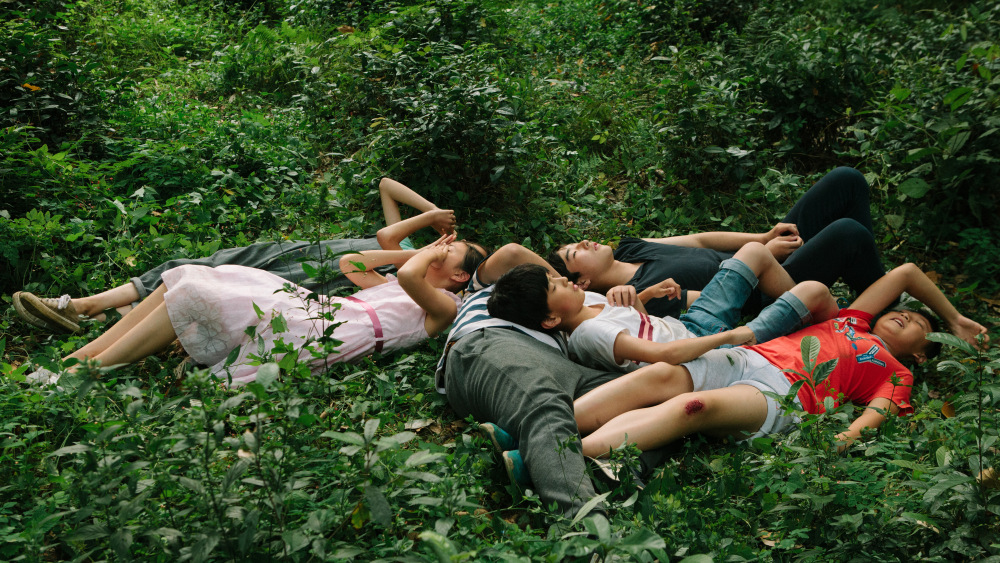 April 1st 2019
Qiu Sheng's debut feature Suburban Birds (2018) opens at Metrograph this weekend, with the director himself on hand for Q&As Friday and Saturday evening. The film is a mysterious and often lovely tangle of coming-of-age vignettes and industrial anxiety set in a Chinese suburb which may be sinking. Recalling Stand By Me, Jia Zhangke, and David Lynch, the film announces Qiu as an astute chronicler of early adolescence and a filmmaker of promising lyrical vision.
We meet lead character Hao twice, first as part of a team of engineers dispatched to figure out what's causing craters and collapsing buildings in an unnamed town, then later as a young boy of about ten, who wanders through childhood with a group of friends hunting bird eggs, playing with toy guns and wordlessly anticipating puberty. Hao's timelines are woven seamlessly as his older and younger selves cover the same territory and obliquely interact. Their lives, which are of course the same life, rhyme as an array of objects and bits of dialogue emerge in each timeline in slightly different contexts. For audiences, scanning each frame for visual echoes becomes part of a game, like a long, tipsy trip down memory lane with an old friend in which anecdotes bounce off of one another thanks to the trivial details.
Despite the presence of construction crews in nearly every scene marking the material reality of a rapidly changing Chinese, Qiu reconstructs the associative momentum of dreams and memory to capture Hao's story. When his group of friends sets out on a journey to a nearby town in search of a friend who might have quit school, they drop off, one by one, abandoning the mission as they get closer to the destination. One friend, nicknamed "Old-Timer" on account of his peach fuzz, can't climb over a wall, while another merely splits without ceremony and yet another is injured in a fall and heads for a doctor. In Qiu's impressively unsentimental arrangement, this single trek over seemingly real space stands for the entire journey of youth, as friends who once signified survival suddenly disappear from view after lodging themselves in your memory.
Editor's note: earlier this week the release of Suburban Birds was placed in jeopardy due to unexpected changes to Chinese law. Read more about the dramatic late developments in Filmmaker Magazine's interview with Qiu.