Featured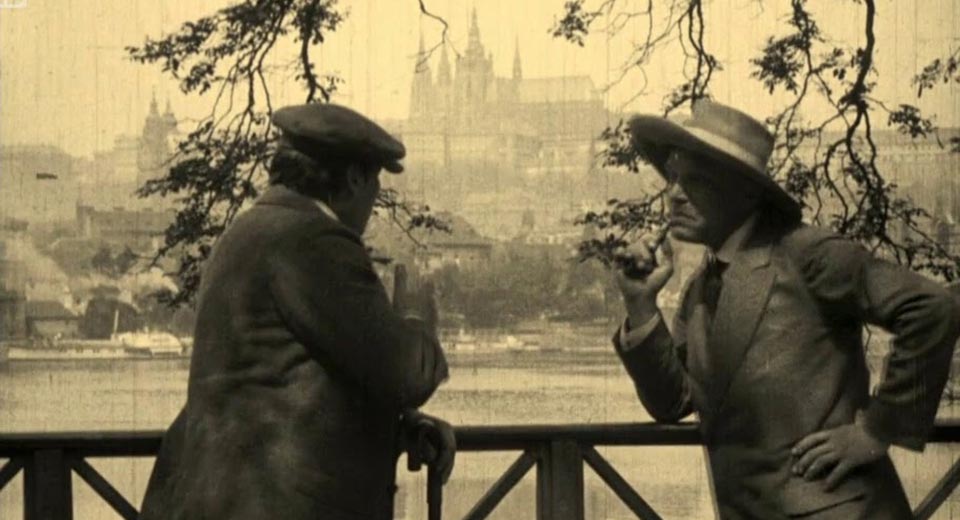 December 10th 2018
Tonight Light Industry presents Henrik Galeen's pioneering 1926 German silent film, The Student of Prague, hosted by filmmaker Charles Burnett. Galeen's contributions to the macabre on screen are substantial. Along with the 1926 remake of The Student of Prague, he directed the early horror offering The Golem and scripted Paul Leni's Waxworks. Most notably, Galeen authored the screenplay of one of horror's most iconic masterworks—F.W. Murnau's Nosferatu. However, The Student of Prague is Galeen's most substantial work as director, mixing youthful angst with the cinematic sleight-of-hand that made the silent era so magical.
Released the same year as Murnau's Faust, Galeen's film treads similar territory, but trades the cloistered intellectual's hermitage for the raucous beer halls of bohemia. A young student, Balduin (Conrad Veidt), makes a deal with a mysterious figure, Scapinelli (Caligari himself, Werner Krauss), exchanging his very reflection for worldly riches. This simple, haunting premise opens the door for some breathtaking passages of pure cinema. In one of the film's most memorable scenes, Scapinelli uses his weird powers to redirect a hunting party. Galeen achieves this feat of the supernatural on screen by simply cutting between shots of the gesturing Scapinelli and shots of the hunting party changing its course. The effect is elegant and convincing.
Outside of its dazzling formal intelligence, The Student of Prague offers something more ineffable—a brooding melancholy to the film. As the impoverished Balduin sits at a table amongst his peers, he is completely alone, his quiet struggle brought to life by Veidt's fatalistically hopeless performance. And maybe here lies the connection between Galeen's film and Burnett's Killer of Sheep, another film which offers an almost unutterable sadness. Both Veidt and Killer of Sheep's Stan sit surrounded but alone, struggling under the weight of the world.