Featured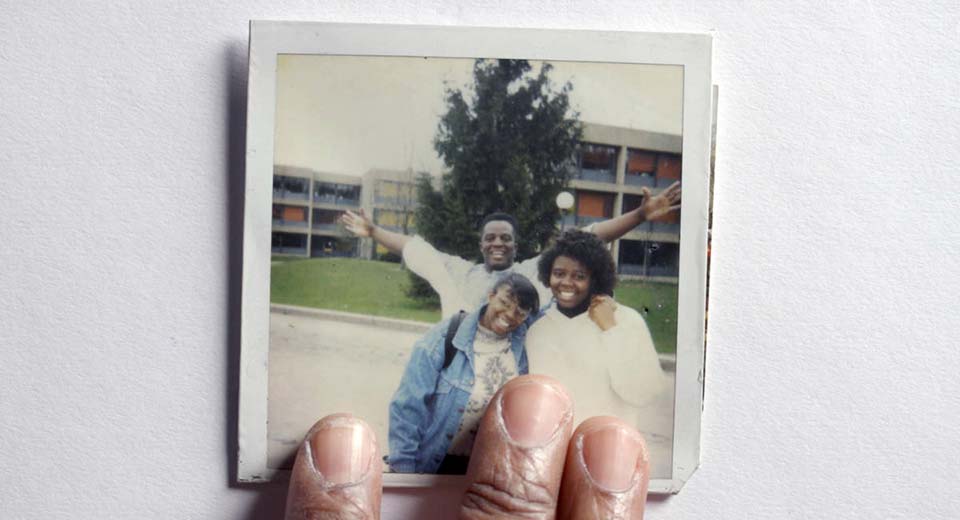 June 30th 2018
On an April night in 1992, William Ford, Jr., a 24-year-old black man, was shot and killed by Mark Reilly, a white teenager, in Central Islip, Long Island. William was unarmed. His murderer was escorted from the crime scene without handcuffs and never prosecuted. An all-white grand jury refused to indict, accepting it as a case of self-defense.
Yance Ford's extraordinary ten-years-in-the-making documentary Strong Island focuses on the emotional consequences of this incident for Ford and his family (the victim was Ford's brother) and how this deeply personal story intersects with America's historic apathy to the destruction of black lives.
Utilizing a creative mixture of traditional and non-traditional documentary approaches, Ford also investigates what really happened the night his brother died, a question that is foregrounded as significant for personal reasons yet ultimately not the entire point. In an appropriation of true crime style, details and testimonies are shuffled around to increase curiosity and unveil late revelations, some of which are devastating. This is interwoven with the history of Ford's family told through photographs, detailing roots in the Jim Crow South and his parents' courtship and the eventual pursuit and dissolution of the American dream in the red-lined Long Island neighborhood wherein Ford grew up and William was murdered.
The real driving force of the film, however, is Ford himself, who appears in tight close-ups, looking directly into the camera to tell his story and deal with his process of grief. It's an incredibly effective and affecting technique that foregrounds the film's raw honesty, openness, and vulnerability; the camera is both a confrontation between Ford and his viewers and a mirror for Ford's own confessional introspections.
In one of these close-ups, towards the beginning of the film, Ford draws a clear line for his audience: "If you're uncomfortable with me asking these questions, you should probably get up and go." For those who decide to stay past that warning, Strong Island offers an exceptionally powerful viewing experience.