Featured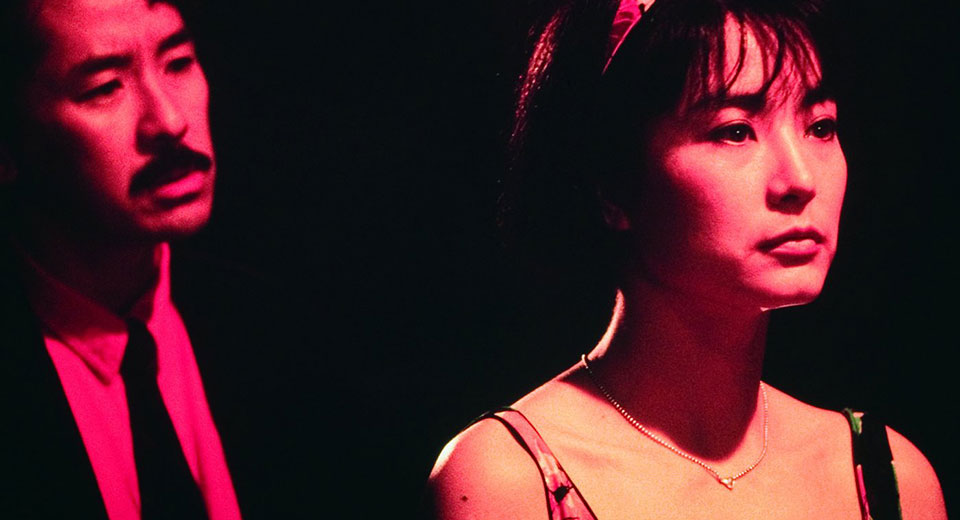 August 29th 2019
"I spent a year at the Vidal Sassoon headquarters," brags Lydia (Brigitte Lin), a sprightly social worker trying to impress Tian-An (David Ng), a stock market whiz kid and aspiring hairstylist. It's a fitting overture for a movie brimming with striking hair, from Tian-An's very 1987 mullet to Cai-Wei's very 1966 bob-with-bangs, from Dr. Zhang's (George Lam) caterpillar mustache to Lydia's butch-adjacent boy-cut. It works; Tian-An falls for Lydia, and despite their nearly 20-year age difference, their relationship flourishes in health and happiness—or does it?
Ann Hui's 1988 tale of intergenerational heartbreak, Starry Is the Night , was the prolific Hong Kong director's eighth feature. She had dealt with political themes before, such as Vietnamese refugees in God of Killers (1981) and the Japanese occupation of Hong Kong in Love in a Fallen City (1984)—both Chow Yun-fat vehicles—and she continued in a similar vein here, alternating archival footage from the big and bloody 1967 trade union riots (which kicked off at a plastic flower factory!) with reenactments of street protests leading up to the legislative elections of 1988, when an opportunity to ditch indirect elections involving "functional constituencies" (read "special interest groups") in favor of direct elections was nixed by the Hong Kong government. Yet as exhilarating as it is, all the megaphoning and petrol-bomb-throwing functions mainly as a backdrop for two romances presented in parallel timelines: young Sylvia's affair with her much older teacher in 1967 and, when she's pushing 40 in 1987, her doomed romance with high school dropout Tian-An. Danny Chung's bordering-on-schmaltzy score of acoustic guitars and lustrous synths provides Ann Hui valuable assistance in twisting out heartstrings.
Legions of Hongkongers have been in the street since June protesting the Fugitive Offenders and Mutual Legal Assistance in Criminal Matters Legislation Amendment Bill (a.k.a. the extradition bill) and we may, by now, be forgiven for our Hong Kong protest fatigue, but for those (like me) who don't know much about the history of popular uprisings in Hong Kong, Starry is the Night can provide a decent first coat of historical perspective on the subject. And for anyone fascinated by Anglo influences on Hong Kong's culture and jargon ("Moron!", "Son of a bitch!"), the film's parade of stonewashed jean jackets and BMC Mini Mokes may prove irresistible.
Tian-An quotes Akira Kurosawa at one point, and his diabolically patient long con bears a striking resemblance to that of Toshiro Mifune in The Bad Sleep Well (1960). Could Starry Is the Night be a remake?