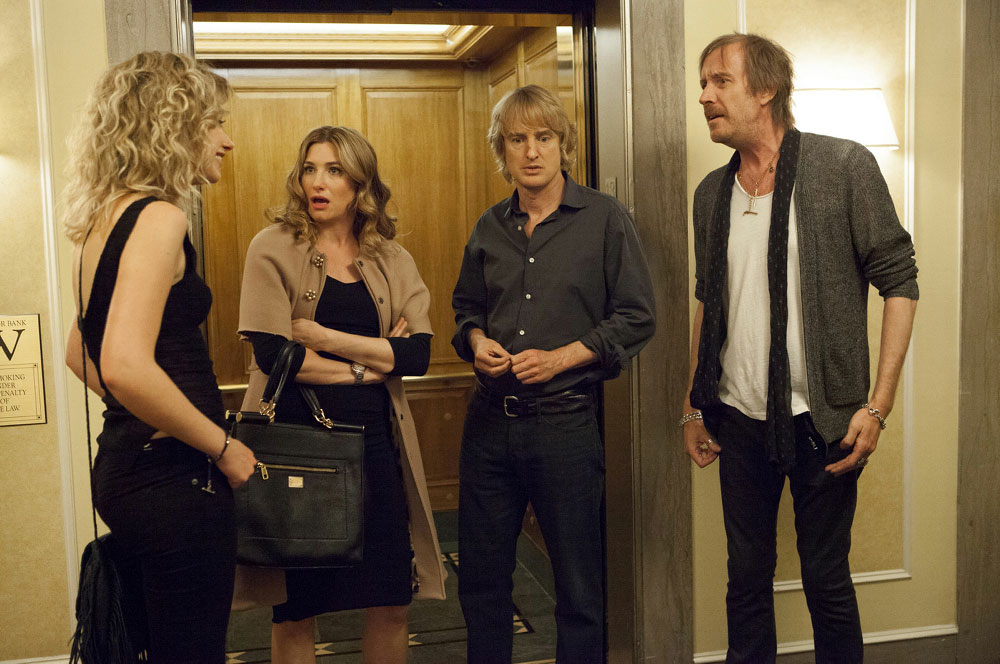 March 29th 2022
Taking its title from a line in Ernst Lubitsch's final film, Cluny Brown (1946), Peter Bogdanovich's final narrative film, Squirrels to the Nuts—the director's cut of She's Funny That Way—is irrefutable proof that the director's mastery of framing and comic timing rivals the classical Hollywood filmmakers to whom he so often pays tribute. Squirrels is an ensemble comedy with a screwball feel that would go great on a double bill with George Cukor's The Philadelphia Story (1940).
Albert Albertson (Owen Wilson), is the proxy figure for Bogdanovich, a famous film and stage director with the habit of gifting sex workers $30,000 dollars—postcoitus—if they agree to leave sex work for good. The ploy was apparently inspired by Bogdanovich's own offer to the sex workers he cast in Saint Jack (1979). When the latest recipient of Albertson's charity, Izzie, aka Glowstick (Imogen Poots), coincidentally ends up auditioning for his play and landing the lead (she's going to play a call girl of course), a love triangle develops between the two and Albertson's wife, Delta (Kathryn Hahn). Add to the mix Izzie's neurotic stalker, Judge Pendergast (Austin Pendleton); the clumsy, poorly disguised detective he's hired (George Morfogen); the detective's dopey son who wrote the play and is now in love with Izzie (Will Forte); his hot-tempered girlfriend who happens to be both Izzie's and the judge's abusive therapist (Jennifer Anniston); and the repulsively narcissistic star of the play who's been trying to seduce Albertson's wife for years (Rhys Ifans); and that triangle turns into a web of romantic entanglements that can't be beat.
While the sheer number of characters makes for quite a mouthful, Bogdanovich handles this constantly expanding series of mistaken identities, absurd coincidences, and badly-kept secrets with complete ease. He often crafts scenes with a circular structure, shifting focus between multiple characters within the span of minutes in order to gracefully connect them in surprising ways. His preference for medium two-shots, paired with his penchant for uninterrupted long takes, elegantly showcases the diverse abilities of his ensemble. From Forte's gentle, confused shrug to Aniston's disapproving grimace to Morfogen's sigh of disbelief, Bogdanovich plays the members of the ensemble as sections of a symphony orchestra, deriving rhythm and structure from their unique quirks.
As the film heads toward the inevitably rosey Hollywood ending, its focus on the posturing and game-playing that defines romantic love starts to shine through. We're only given two scenes of rehearsals from the play within the movie, yet each of these is fundamental to understanding how the twisting chain of amorous entanglements is essentially an indulgent aesthetic project, perfectly content in its own artificiality. In a career full of beautifully arranged films, this simple yet convoluted statement on the possibilities and pleasures of storytelling will stand as one of Bogdanovich's most inspiring and appetizing visions.
A recently discovered, unfinished cut of Squirrels to the Nuts screens March 28–April 5 at the Museum of Modern Art in conjunction with the series "Peter Bogdanovich: American Filmmaker."