Featured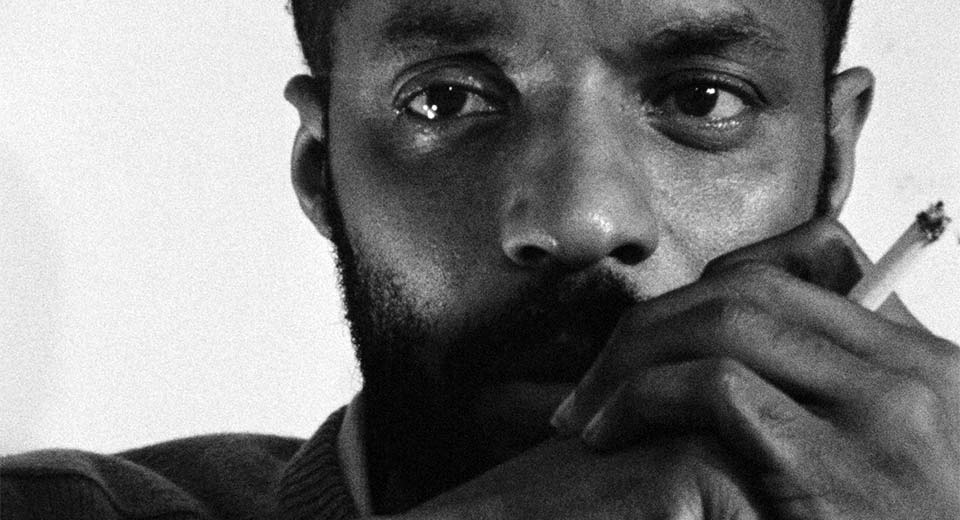 January 20th 2018
Med Hondo holds a singular position within African cinema. Incredibly important, yet virtually unknown in the U.S., Hondo was entrenched within the Third World cinema current of the 1970s, boldy producing his most well-known films within a colonial empire in order to portray the immigrant experience in Europe and fearlessly critique France's bigoted treatment of African expatriates living in the country.
Born to a Mauritanian mother and a Senegalese father, Hondo migrated to France in 1959, struggling to support himself by working in the hospitality industry in Marseille. In Paris, he took up drama and became interested in its relation to the griot oral tradition of Western Africa, forming a theater troupe called Shangó, named after the Yoruba deity, with African and West Indian friends. He called upon his experiences of migration, with its unjust working conditions, overt racism, and overcrowded housing, as a catalyst for his first two films, Soleil Ô and Les Bicots-nègres, vos voisins, both of which he financed by working as a voice actor dubbing black performers of U.S. films to French.
Hondo's approach to the immigrant experience in Soleil Ô is ferocious. As he described, "When I wrote my script I did not have an audience in mind, I was living in France and experiencing what being a minority felt like. I had to yell and free myself. Writing the script of Soleil Ô was an authentic act of rage and liberation." The film offers a series of vignettes accompanied by lyrical narration in which we gain access to the inner world of an unnamed protagonist. We witness the young accountant, brilliantly interpreted by Guadeloupean actor Robert Liensol, search for employment. In the tradition of Jacques Mélo Kane, Mamadou Sarr and Paulin Vieyra's Afrique-sur-Seine and Ousmane Sembène's Black Girl, the individual experiences a reality in sharp contrast to his idea of the "civilized" empire. He discovers just how alienating immigration can be, how unbearable it is to receive a look of disdain for the color of your skin, for trying to get ahead in a country that got rich off exploiting your homeland.
Soleil Ô was recently restored by Marty's World Cinema Project in collaboration with Cineteca di Bologna and the Pan African Federation of Filmmakers (FEPACI) from a 16mm reversal print, and 16mm and 35mm dupe negatives that Hondo deposited at the Ciné-Archives, the audiovisual archive of the French Communist Party. Hondo's intention was to make a nameless individual's experience a collective one. His triumphant endeavor is a must-see.
Soleil O is now streaming on the Criterion Channel