Featured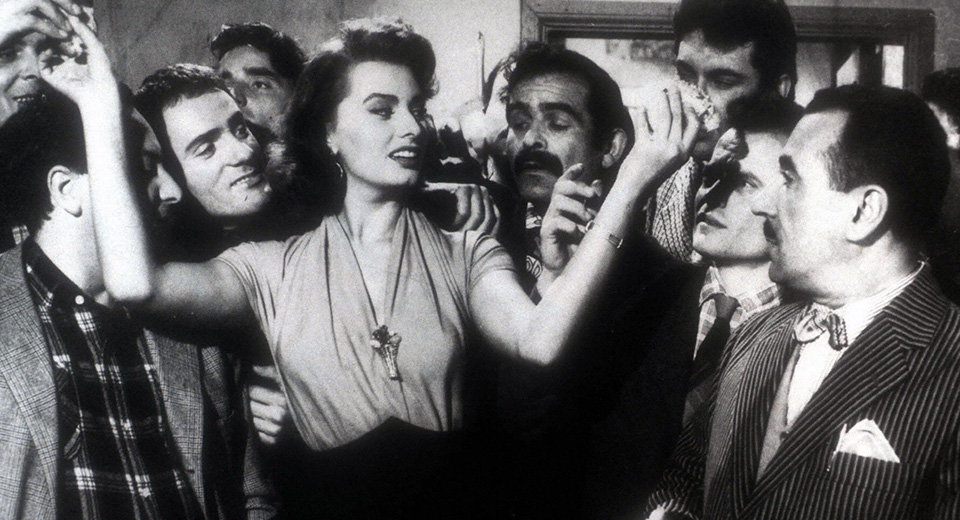 December 16th 2016
Featuring some of Italy's greatest actors of all time, it is surprising that The Sign of Venus , now playing as part of the Dino Risi retrospective at MoMA, is not more well known. Sophia Loren plays Agnese, a woman so attractive she can't help but get harassed by every man she meets, while Franca Valeri plays her less attractive cousin Cesira, who does everything to attract a man but fails repeatedly. And though Loren is, as always, mesmerizing to watch, Valeri (who also helped write the screenplay) is the true revelation of the piece, adding real depth and unexpected humor to a character that could have easily been made into a caricature.
Thanks to Loren and Valeri's chemistry the film easily touches on a multitude of issues facing the modern, single woman in an ironic and refreshingly nuanced manner. Granting us opposing views of every topic, from the importance of marriage to what today would qualify as sexual harassment, the film strikes an impressive balance between women's issues and satire.
And while it does have its flaws, the biggest probably being a plot that doesn't develop as much as one would hope, the film is still a joy to watch, its loose structure leaving room for its many stars to shine in comedic vignettes. Featuring Vittorio De Sica as an out-of-work, sweet-talking poet, who charms women in exchange for cash and food, Alberto Sordi as a hapless car thief, and Peppino De Filippo as a photographer hopelessly in love with Loren, Risi's film does an excellent job of bridging neorealism and comedy. Set in a postwar Italy that has started to pick itself up but isn't quite there yet, the film's tone captures the mood perfectly. It showcases characters who are each slightly dissatisfied with their lives and lusting after something they will never achieve (success, love, money) but willing to laugh about it.