Featured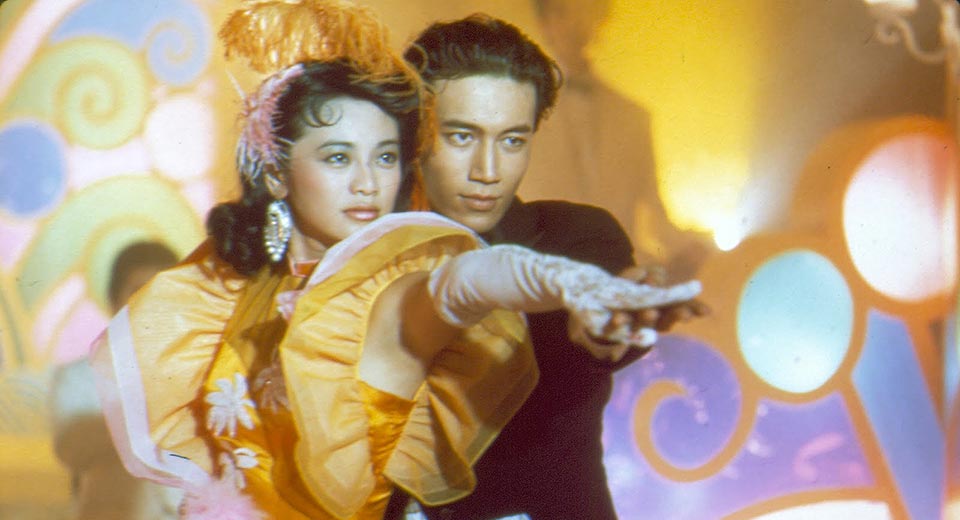 May 18th 2018
Tsui Hark makes sure you're paying attention right away, packing the first few minutes of Shanghai Blues (1984) with musical numbers and pyrotechnics, dropping us into war-torn Shanghai and inviting us on a tour of a city in chaos. It's the middle of the Chinese war of resistance against Japan in 1937, and Dong Guo Min (Kenny Bee) is making ends meet as a clown in the night clubs of the French concession. "When the world is a mess, there's no better job than a clown," says his uncle and clowning partner. As the city is getting bombed, Dong meets a beautiful girl, Shu (Sylvia Chang), whom he promises to reunite with when he returns from the front. Cut to eight years later; one war is over but the Communist revolution and resumed civil war are around the corner. In this moment of relative peace, Dong sets out to find Shu, but a series of mistaken identities makes the task Herculean.
1940s Shanghai can be seen as an allegory for Hong Kong in the 1980s. Tsui told Film Comment, "We saw a lot of people migrating to other places because of the return of Hong Kong to China. So I made [Shanghai Blues] because I felt like, once again, we were repeating the same pattern." We see panic in Shanghai as the dollar is collapsing and the banks are closing, a possible reference to the 1983 drop of the Hong Kong dollar's exchange rate to a historic low.
Tsui's technique is a mix of night club performer and rickshaw driver: he avoids being boring at all costs and delivers the goods as quickly as possible. Slapstick routines, fistfights, and song-and-dance numbers don't merely spice up the story, they form its very structure. The streets are teeming with hustlers, crippled veterans, and American GIs, and the crowds are invariably worse than the L train at rush hour. A rat flies into someone's night gown, the wrong woman gets roofied, and a Chinese opera is performed in blackface. When a promoter tells an aspiring songwriter, "You young artists are full of theories but you always disappoint—you're not in reality," it might be Tsui making a snide comment about his more cerebral contemporaries. If there's a theory behind his own movies, it might be that since life itself has enough boring parts, why give audiences more of them?