Featured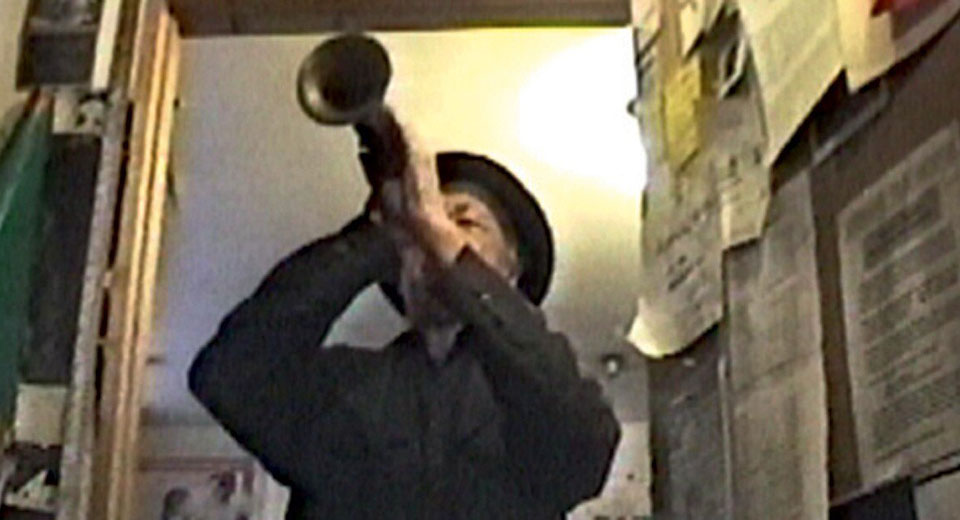 June 23rd 2019
Tonight Anthology Film Archives concludes the first part of an extensive tribute to their late founder Jonas Mekas with a screening of selections from the 365 Day Project. Originally released on his website, where it can still be found in its entirety, and running just north of 2,300 minutes, the 365 Day Project is an audacious cinematic effort undertaken by Mekas to digitally release a new film everyday for the entirety of 2007. Culled from footage both old and new, the project offers up a full calendar year of short films rife with Mekas's trademark lyricism and delight in the everyday.
While many films expertly capture misery, alienation, and all the ills of the human condition, those able to translate pure, infectious joy in its simplest and most everyday forms are few and far between. What has always made Jonas Mekas such a bright, warming presence in the realm of cinema is his effortless ability to communicate the beauty of being alive.
Whether it be the sight of two cats curled up together and grooming one another or the (Tuesday, January 23), attending a gloss, over-produced Madonna concert (Thursday, March 1), or struggling to find an upbeat song over the radio on a downbeat day (Wednesday, March 28), Mekas delights in the pure ecstasy of experience. Peering over a panoramic view of New York at sunset on Thursday, April 19, Mekas thrusts his hand out in front of the shaky camera lens as if to rest the city on his palm. "I give it to you. I give you all of New York. I give you all of Manhattan. I give you all of Brooklyn," he proclaims over George Gershwin's "Rhapsody in Blue," promising us the same sense of power over the city and the world that fuels his cinema.
Debuting just a year after the launch of YouTube, the 365 Day Project feels like an alternative scenario showing what could have been had the internet not lost its soul to the Bezos and Zuckerbergs of the world. When what was once revolutionary about Jonas Mekas's diaristic cinema — his unwavering belief in amateur aesthetics and banal subject matter — can seem depressingly co-opted and rebranded by the glut of vloggers and influencers capturing every hamburger and eyeliner they consume in a bid for fame, attention, and sponsorships, it can be hard to not feel jaded. In lieu of rabid attention-wrangling, the 365 Day Project is a decidedly intimate affair that rewards a relaxed stroll through its numerous vignettes with routine and simple amusements that can happen upon the sublime.