Featured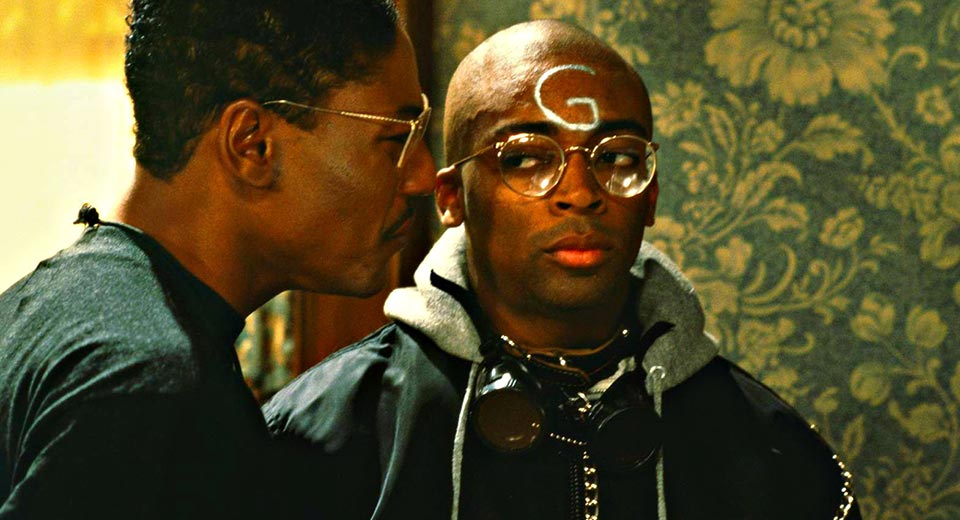 July 22nd 2018
For his sophomore film, Spike Lee takes on the subject of greek life at historically black colleges in the all singing, all dancing School Daze. It has biographical resonance for Lee, the son of a teacher and a legacy alumnus of Atlanta's Morehouse College, on which the film's Mission College is evidently based. And perhaps too acutely: the school unceremoniously booted the production off its campus when the administration realized the film might air its "dirty laundry."
Laurence Fishburn leads an ensemble cast as Dap, a socially conscious student leading an anti-apartheid divestment campaign rattling school brass. Opposite him is Giancarlo Esposito's Julian, "Dean Big Brother Almighty of Gamma Phi Gamma Fraternity," whose Homecoming week activities are in political – and sometimes physical – conflict with Dap's revolutionary messaging. They also interfere with his personal life: one of Julian's most eager recruits is "Half-Pint" (Lee), Dap's younger cousin, and he's furious to find out that his girlfriend Rachel (Kyme) is pledging to the female Gamma Rays.
Like Lee's best work, School Daze inhabits a dizzying universe of spiraling moral complications. Dap is one of Lee's most interestingly flawed protagonists, one whose noble activism belies his latent misogyny and class privileges. The latter is called out in one of the film's most powerful (and funny) scenes, with Samuel L. Jackson as a jheri curled townie confronting Dap and his crew in a KFC parking lot. But with its musical numbers – including the beauty parlor duel "Straight and Nappy," and, of course, "Da Butt" – it's also one of Lee's most purely pleasurable films.
School Daze is being presented at IFC Center in the context of the Queer/Art/Film series by playwright Robert O'Hara, who notes the film's portrayal of "physical intimacy of men all up in each other's faces, violating private space, paddling each other…and being–as my mother would say–'tooted up.'"