Featured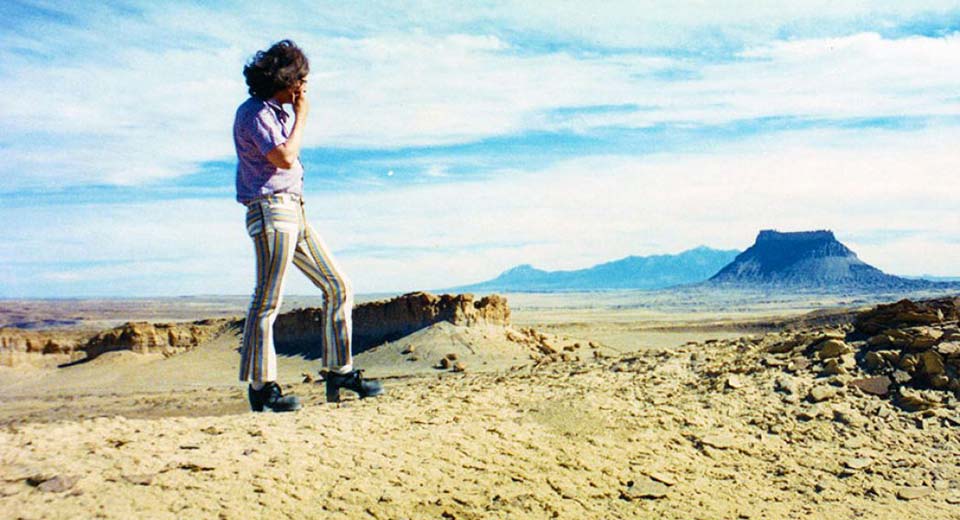 January 15th 2018
For nearly three decades, Trent Harris has been repeatedly dubbed a "cult filmmaker," a bittersweet term. His initial notoriety came off the tape-swapping success of The Beaver Kid, a guerilla parking lot document of a hammy 21-year old (his name is "Groovin' Gary," he tells the camera) that lead to two subsequent remakes by Harris, with pre-fame Sean Penn and Crispin Glover in the title role. The fascination around the films have lead to underground fame, a very precious This American Life episode, a documentary, VICE article/s, and countless Internet blogposts. It also gave Harris the traction he needed to begin the production of the ill-fated 1991 feature Rubin and Ed , playing tonight at Spectacle.
Harris came to filmmaking via Salt Lake City local television, where he made his initial chance encounter with Groovin' Gary and produced interviews with counterculture heavies Allen Ginsberg and Timothy Leary. He entered the American Film Institute's MFA program, where he produced the first Beaver Kid remake as his thesis. His working relationship with Crispin Glover, jump-started by The Orkly Kid, came next. Their apparent kinship is appropriate, since they share a certain petulant, chip-on-the-shoulder approach to Hollywood culture and the more mystical elements of trashy mondo Americana.
Rubin and Ed's production history was long drawn-out. At some point in the '80s, Harris had been attached to a Warren Beatty-funded adaptation of the legendary unproduced Charles K. Eastman script Honeybear, I Think I Love You, putting Harris in the pantheon of Hal Ashby and Arthur Penn, other directors who tried and failed. Crispin Glover's infamous 1987 David Letterman appearance was intended to promote R&E, although funding prevented production from beginning for another two years. Shooting was later delayed when Glover's intended co-star Peter Boyle had a stroke days before shooting (the film is dedicated to him), replaced with WKRP in Cincinatti's Howard Hesseman.
Although Rubin and Ed was met with bewildered early audience responses and bad alt-weekly reviews, it's come to develop an enthusiastic fanbase. It seems to have made an unspoken splash on culture—although the writers of Spongebob Squarepants cite Powwow Highway as the main inspiration for the "pizza delivery" episode, I suspect they might have done some light borrowing. Hopefully Harris's work will continue to be recognized: I'm thinking a big 2019 MoMA solo show, like his friend(?) Bruce Conner.