Featured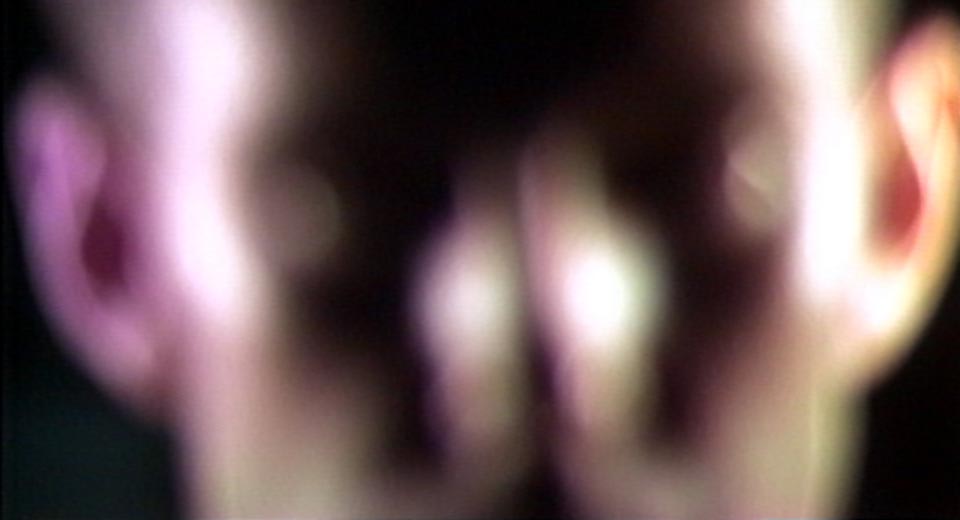 May 9th 2017
The late-night television junkies who spent their dark hours adventuring in the eclectic videoscape of cable-access shows in the mid 1980s might have happened upon a particular oddity: a half-hour of establishing shots from prime-time soap operas, bluntly strung together, or the exploding head scene from David Cronenberg's Scanners, repeated over and over. These were episodes of The Space Program, a conceptual television project by the artist Robert Beck (who in 2008 changed his name to Robert Buck), which ran on Manhattan Cable Television from 1985-86, in the bleak aftermath of Reagan's re-election.
A punkish, confrontational attitude infused many of the episodes. In one show Beck burned money, in another his eerily blurred visage, eyes reduced to inky pools, stares into the camera as the horrific sounds of a melee play in the background. The Space Program was undertaken before Beck emerged on the visual arts scene in the 1990s, but in retrospect it forecasts themes and aesthetics that carried forward into his work in painting, drawing, sculpture, installation, and video.
Beck/Buck's visual art projects, which integrate such materials as latent fingerprint ink, mortician's wax, and second-hand VHS tapes, can be contextualized alongside the oblique conceptual works of Cady Noland or Robert Gober. Less considered is the influence of such filmmakers as Robert Bresson and George Romero, and the viewer dynamics of cinema, which uses time and montage as fundamental expressive tools. Television's pre-internet dominance as a social platform, and the anti-social isolation it nurtured, coincides with Buck's interest in mediated trauma – foregrounded in the 1990s by the increased popularity of the true-crime and found-footage genre.
At EAI, where Beck worked as a Chief Editor and Technical Director, selections from The Space Program will be screened publicly for the first time since the show's original broadcast, alongside several of his video works, including The Feeling of Power (1990), a rousing update of the '70s Guerrilla Television movement in the age of the camcorder and AIDS activism, a fitting accompaniment to Beck's striking television intervention.