Featured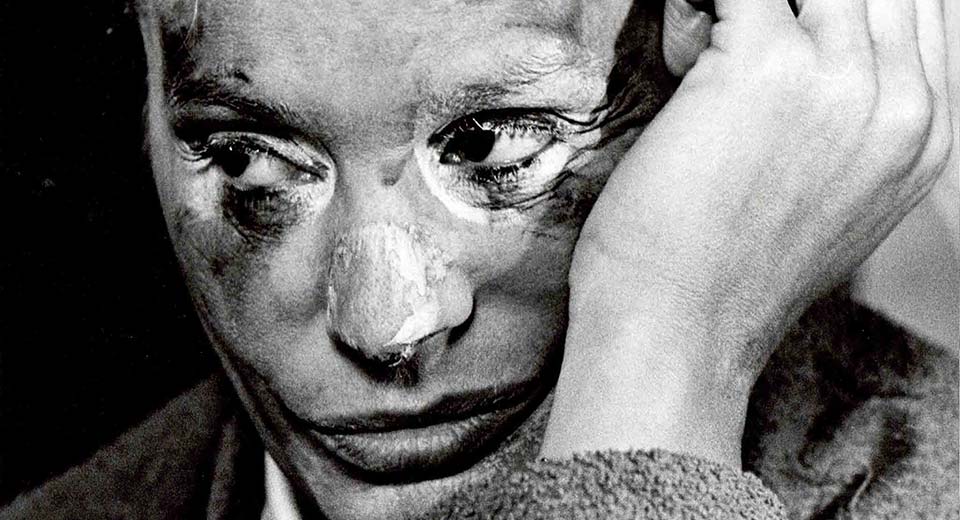 February 15th 2018
At a slim 72 minutes, Ingmar Bergman's The Rite is little more than some of the director's closest collaborators—Ingrid Thulin, Gunnar Björnstrand and Anders Ek—in front of the camera, discussing a ritual that goes unseen until the film's final minutes. It's a fascinating outlier in Bergman's filmography, a psychosexual made-for-Swedish-television drama held together by the sheer strength of its powerful performers.
The film, which plays as part of Film Forum 's celebration of the legendary director's 100th birthday, consists of nine scenes of traveling actors (Thulin, Björnstrand and Ek) who are brought in front of a judge on obscenity charges after performing a "rite" in an unnamed European town. The judge (Erik Hell) interviews each actor separately, and then together, so a Rashomon-style tale of unreliable narrators with complicated motives emerges. The actors are erotically entangled with one another, and that tension bleeds into every scene. The judge, too, becomes ensnared in this complex web of relationships, and when he demands to see the rite for himself, the film goes where few other Bergman films do—this couldn't have shown on American TV, that's for sure.
The Rite, like some of Bergman's very best films, is an actor's showcase, and everyone is excellent. Thulin, in particular, as a woman who is married to one of her fellow actors but only sleeps with the other, is a complicated, sensual wonder. And while the rite itself might no longer be as shocking as it was in 1969, the ending may still make audiences gasp—no one expects that from a Bergman movie! One of Bergman's rarest films, and playing on 35mm, The Rite is a fascinating treat awaiting rediscovery.