Featured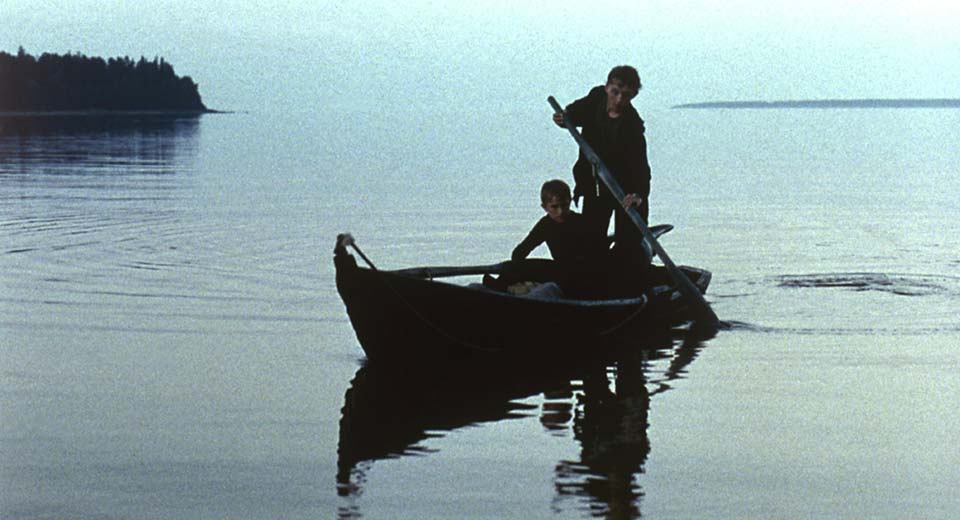 January 8th 2018
To celebrate the release of Andrey Zvyagintsev's latest excoriating and poignant critique of modern existence in Russia (Loveless), the Museum of Modern Art presents a retrospective of his work. Included in this, of course, is his haunting 2003 debut feature The Return , a road movie-meets-estranged family drama that becomes a violent coming-of-age struggle. It is also a filmmaker's nascent yet impassioned exploration of his hostile relationship with his homeland, a personal and political conflict he will continue to explore throughout his career.
Vanya (Ivan Dobronravov) and Andrey (Vladimir Garin, who tragically drowned shortly after filming) have grown up in a small town, raised by their mother, after their father (Konstantin Lavroneko) disappeared. One day, their father returns with no explanation, looking to take the boys on a fishing trip ostensibly to reconnect with them, but with some other mendacious motivation driving him that is never revealed. As the hardened man travels the countryside with the boys (one desperate to please him, the other skeptical and resentful of him) to a remote island, he remains a distant yet oppressive figure to them; attempting to connect with his sons one moment and scolding them the next. With the sea raging around them, Vanya seeks retribution both for the void his father left in his and his brother's lives and for the harshness of a cruel world.
Zyvagintsev once described Russia as possessing an "eternal curse" that withholds hope and future prospects unless one relinquishes themselves to a repressive system. However, the social criticism in his films is enhanced by his portrayal of a beautiful albeit unsympathetic natural world that engulfs his characters. We can loathe the society that creates men like "Father" (as Lavronenko is credited) but as we watch these men, both young and grown, attempt to find themselves and each other amidst a desolate landscape and the furious ocean, we mourn the agency they've never had and lengths such an uncaring world will force them to go to in order to capture some.