Featured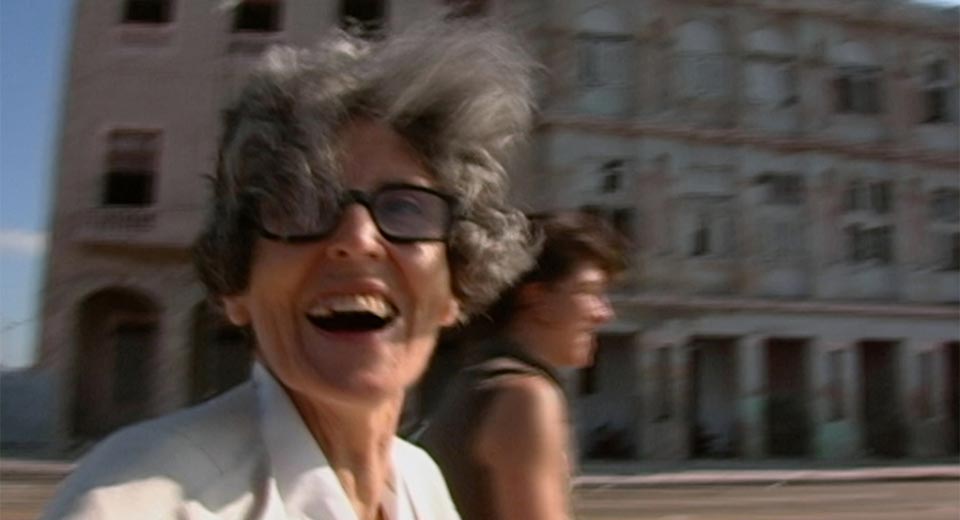 August 20th 2018
Maria Irene Fornes has written 40 plays, won nine Obie Awards, and was nominated for a Pulitzer Prize in Drama. Yet somehow, The Rest I Make Up, Michelle Memran's new documentary about Fornes playing at the Museum of Modern Art this week, proclaims her "America's Great Unknown Playwright." Fornes' accomplishments, not just in writing but also in teaching and theory, come to light in the film, a touching portrait of an unheralded artist.
In case the viewer has any doubts about Fornes' theatrical cred, the film includes interviews with heavyweights like Edward Albee (who calls Fornes "the most intuitive" playwright), Oskar Eustis, and Paula Vogel, all of whom are happy to assert Fornes' brilliance. But the film belongs to Irene, as she likes to be known. As she tells stories from her life – including her childhood in Havana with her bohemian father and artist mother, her work at La MaMa Theatre in the 1960s, and her relationship with Susan Sontag, who Fornes calls the love of her life – the audience is drawn into the life of a New York intellectual. But Fornes doesn't live in the past, as she shows when she sashays down the street in the "Havana strut" or dazzles friends old and new at a theater party.
The film is acutely bittersweet; when Fornes returns to Cuba for the first time since she was 15, it is warm and poignant, but Alzheimer's has taken its toll on her memory. Fornes is frustrated because she isn't writing, and she can't understand why not. Memran, who met Fornes as a young writer and formed a friendship with her, took out her camera and started filming her friend, recording Fornes' sparkling personality and fascinating insights into art. Memran's film started as an act of kindness for a friend, and ended up a beautiful tribute to a woman whose revolutionary work is sadly overlooked.