Featured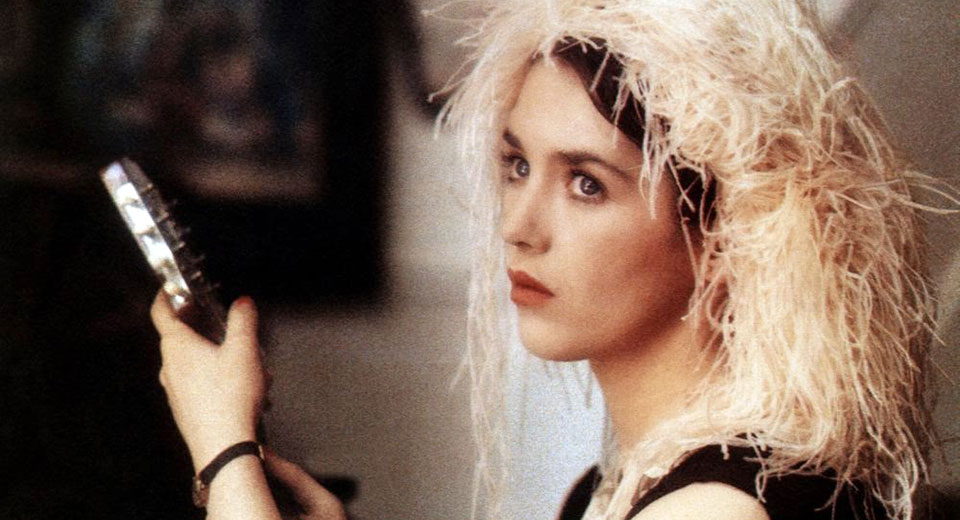 May 5th 2019
"There is nothing beautiful." Quartet's last line sums up the film's louche depiction of 1920s Paris as rotten flesh just beneath prettily powdered skin, and with a recent restoration, every detail of its lustrous degradation is palpable.
Merchant–Ivory's bizarre love triangle (with tangent imprisoned point) follows studied naif Marya (Isabelle Adjani) as she's drawn into the existing arrangement of the Heidlers, a wealthy couple who dabble in bohemian pursuits. Wife Lois (a pained Maggie Smith) paints and puts up with husband H.J.'s fetish for ingenues, going so far as to neatly arrange access when H.J. (Alan Bates) falls for another of what Lois calls "the crushed-petal type who wears little-girl frocks." Things didn't end well with the last one, but that doesn't stop Lois or H.J. from inviting suddenly bereft Marya to live with them after her art-dealer husband (Anthony Higgins) is jailed for selling stolen goods.
Jean Rhys's entire body of work followed women desperately relying on men, but Quartet is her most transparently biographical, a direct adaptation of her own affair with Ford Madox Ford. Though the initial NYTimes review declared Adjani miscast as the novel's excessively passive, frail waif, Adjani is closer to Rhys herself — her sense of isolation, of failing to overcome it through dependence, loathing it all and herself. Marya repeatedly mentions the dire poverty she escaped from through marriage, and otherwise unbelievable for a minute, her 'love' of H.J. makes sense as obsession, where greater wealth means greater security.
Adjani's luminous beauty, asset and issue for Marya, shines amid a film rich with 1920s glitz, while Lois's pain at subsuming herself to such a selfish brute is itself hidden beneath a perfect coif and layers of makeup. H.J. is so utterly self-absorbed it would be parodic if the women bracketing him weren't so intensely invested — the direct effect of societal limitations on women on both ends. For Lois, the respectability and social import of marriage comes with the potential downfall scandal could bring. She'll do whatever it takes to keep H.J. happy, and though her only vent is passive-aggressive jabs and pretentious correcting of Marya, they share the same self-hatred.
James Ivory described Quartet as "our first real nude movie," but the film's salacious moments are passionless, and in one full-frontal tableau, purely transactional. Late in life Rhys said, "It seems to me now that the whole business of money and sex is mixed up with something very primitive and deep"; this first film adaptation of her work beautifully gilds the abyssal.
Quartet is streaming on Kanopy and Tubi