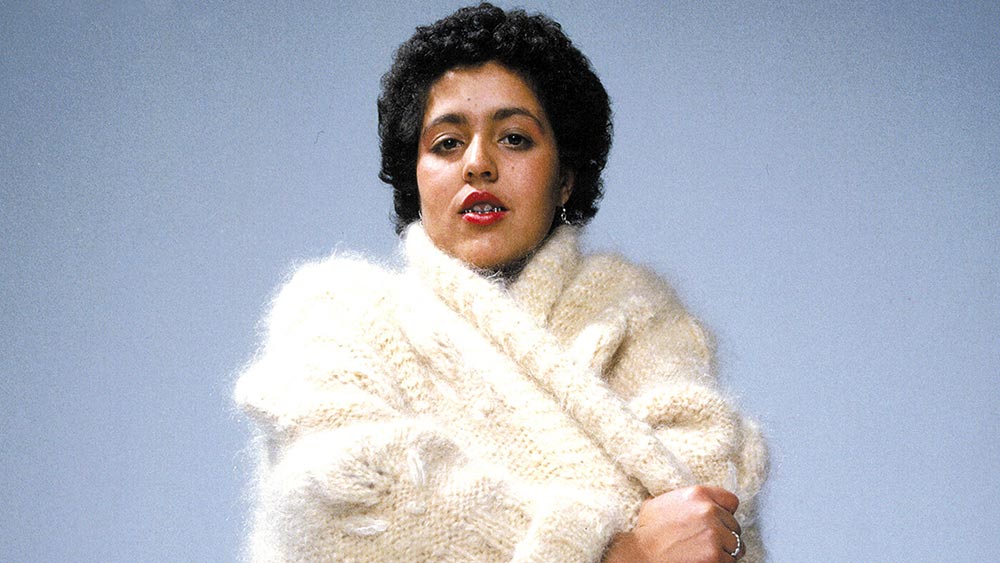 February 2nd 2022
One of the most vulnerable projects a director can undertake is a documentary about their own family, and there's a specifically bittersweet quality to films made by women about their mothers. Chantal Akerman achingly documented her relationship with her mother over several decades and films; Su Friedrich and Beth B also both recently directed films about their aging mothers. Celeste Bell's new documentary, Poly Styrene: I Am a Cliché (2022), is a vital telling of both the myth of Poly Styrene, lead singer of the short-lived but uber-influential British punk band X-Ray Spex, and the true story of Marianne Joan Elliott-Said and her daughter Celeste.
Poly Styrene, the famous singer, was "so far removed from the mother I knew," Bell admits in the film's opening, where she also confesses her nerves about being the sole caretaker of her mother's legacy and archive. After the loss of her mother in 2011, Bell wrote a book, Dayglo! The Poly Styrene Story (2019), paying tribute to the ground-breaking punk that was her mother. I Am a Cliché, co-directed with Paul Sng, continues the project of remembrance, introducing Poly Styrene to a new generation of fans.
The film boasts an impressive roster of high-profile participants, both friends of Poly and those who have been influenced by her: Kathleen Hanna, Vivienne Westwood, Thurston Moore, Lora Logic, and Neneh Cherry, among others, appear via audio interviews, while Ruth Negga gives spunky voice to Poly's diaries over archival footage and photos. But the film is much more than a talking-head music doc. It is also Bell's emotional and literal travelog as she sorts through her mother's diaries, photos, and art, then visits the places that made her mother who she was, for better or worse: London, where Poly grew up and later gained fame in the fertile late-'70s punk scene; New York, where X-Ray Spex had a CBGB's residency and Poly began experiencing symptoms of mental illness; Bhaktivedanta Manor, the rural British Hare Krishna temple to which Poly retreated from public life and raised little Celeste; and India's Yamuna River, a holy site for Hare Krishnas where Poly's ashes were scattered.
Throughout her life, especially while in the music industry in the '70s, Poly dealt with virulent racism and sexism that surely triggered her mental health issues, and it can be heartbreaking to watch Bell sort through the more jagged pieces of her mother's life. But the end of the film, in which Bell gives her mother the goodbye she deserves in the water that she loved, is warm and beautiful, a catharsis worthy of inclusion among the finest mother-daughter documentaries.
Poly Styrene: I Am a Cliché screens tonight, February 2, at Saint Vitus Bar.