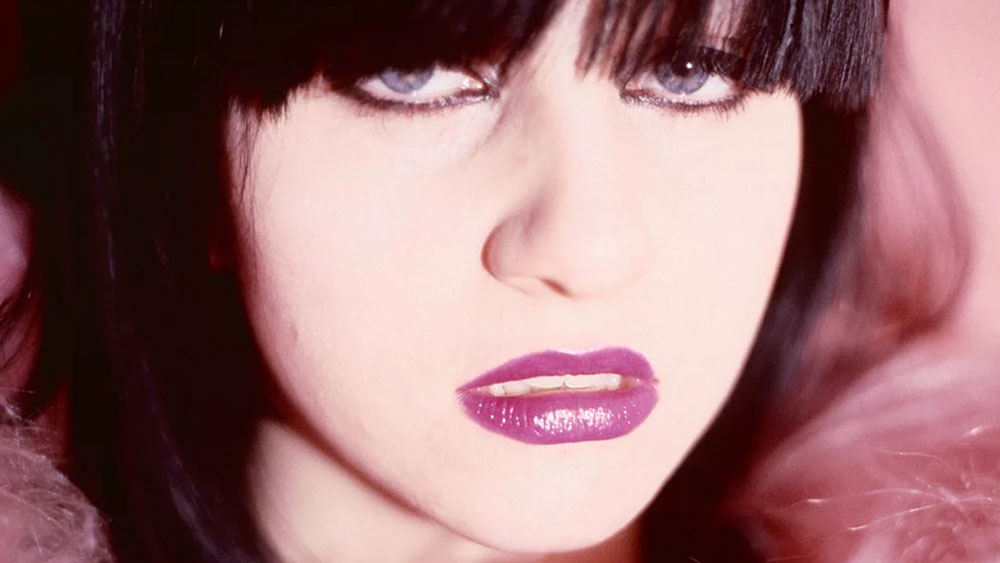 June 30th 2021
This week marks the release of Beth B's documentary Lydia Lunch: The War is Never Over, a survey of more than forty years of Lunch's underground art and performance. Lunch remembers asking Beth B to screen films as part of her band Teenage Jesus and the Jerks' Monday night residency at Max's Kansas City in the late 1970s. Rather than show a selection of movies, Beth B made her own film for the slot, titled The Offenders. Many years later the two have reunited for a new movie about those heady days. On the occasion of the film's release, I spoke to Lydia over the phone while we were both in New York.
Stephanie LaCava: How long did you work with Beth on making the new documentary?
Lydia Lunch: Well, it went pretty quickly. I mean, a year and a half. What was amazing to me was that Beth was able to squeeze 43 years of my career into 70 minutes.
It's really well-paced. I love when you talk about your spoken word work and say, "If you can't take it for 20 minutes, imagine having lived it for 20 or 40 years." When the film is over, you don't even realize you've seen a whole movie —
Or my life. [Laughs]
Do you have specific memories of working on Beth's early films?
I was living in Los Angeles and she wanted me to do her first feature-length film, Vortex. I was very ill at the time and thought, "I'm not coming to New York to do it." And then she baited me by saying, "Well, yeah, the other star of it is James Russo." I was like, "Who?" And she says, "You chased him around your loft with the pair of scissors one time when he was a taxi driver making films at NYU." I'm like, "Okay I'm coming." [Laughs]
In the late 70s, early 80s, we were interested in making ten- or fifteen-minute films. It wasn't mandatory to make a feature-length film. It was quite an accomplishment to get one done at that time. It's an accomplishment to get anything done at any time. Beth and I are both stubbornly ruthless and we're going to get it done no matter what it is. We have a concept; we're going to complete it. Sorry, but we will. Like it or not.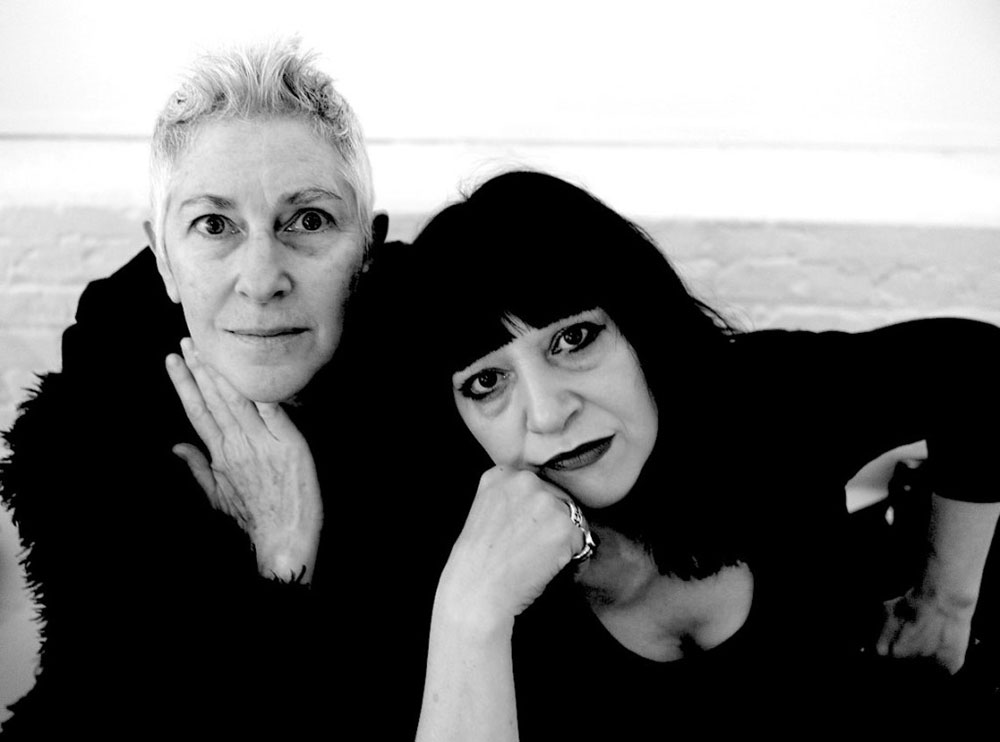 In the documentary, I like when you talk about the Lower East Side of the 70s. I think you called it "Beirut on the Hudson?"
It was really Beirut on the East River. I mean, the whole area from the East River to the Hudson River…
What do you think of New York at the moment?
I've been properly in an apartment like a normal human back in New York for four years. But for four years before that — I don't even know how I did it — I was a nomad. I lived in Barcelona for the longest I'd lived anywhere. And after that, you really don't want to just live anywhere. I came back to New York to work with my group Retrovirus. I especially had to stay here under the last four years of bullshit.
I originally left the country because it was becoming fascist. I mean, even before Trump. I came back. I'm very happy I was here for this tomfoolery and folly. I had my podcast, The Lydian Spin. If there were no shows to be had [during COVID], I could comment every week, including making a commercial called, "Dump Trump." So it became a political platform. It still is.
I love that you're embracing that form.
The reason the podcast began is because I've worked with so many great people that I think people need to be exposed to. There used to be some magazines or newspapers that you could kind of go to and trust that you'd be interested in what they were featuring. So, with the podcast, I just wanted to deal with creative people of all types and expose them to my audience and maybe have their audience exposed to something they're not familiar with.
I didn't expect you to be so fully embracing the podcast. What you're saying is it all has its place, you're just choosing how you're going to navigate it. You're not blocking anything out or cutting anything out or dismissing anything.
I'm not a solutionist. I'm just here to illustrate what the fucking problem is. I spend my daylight hours trying to conceive of new ways, poetic ways, mysterious ways of saying what the problem is, personally, politically, about the imbalance of power. Night rolls around; the real rebellion. Let's have some fucking fun, honey. Because they can't steal every one of our fucking hours. I'm just not gonna let it happen.
There's one thing I want to go back to in terms of trauma that stuck with me from the film. You say you've never turned the knife inward, only outward. That to me was a revelation.
I think this is what divides me and propels me to have to originally be a public speaker. There's so much shame and humiliation involved with trauma. I just saw at a very early age that first of all, my situation was not the worst. It did not start in my house. And knowing that from like the age of nine, it just gave me the power. I have to talk about this stuff.
And there is the acknowledgement of collective trauma…
I'm an apocalyptician, to me this is a reality that we've had to undergo the past four years and especially the last year and half with COVID. This is kind of a state of mind I've always been in, because it's a historical reference to the cycle that just keeps continuing.
It was really horrible in the Middle Ages. It was horrible in the 1700s. It was horrible in the early 1920s and the 1950s. We just have small pockets when things seemed to relax a bit or we hope they change. Do they ever really change? There's still so much war, poverty, incarceration, imbalance, injustice, sexism, classism. The progress is technical and it has to be talked about. Absolutely universal trauma. That's why we create.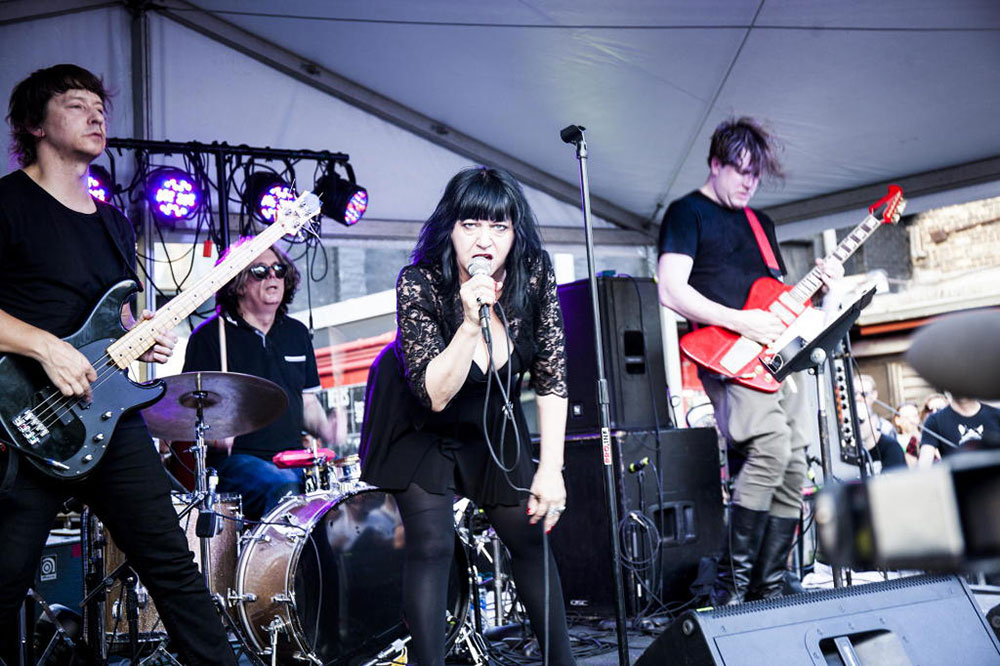 With all these actions and hours, how do you find stillness?
That's a really good question. Believe it or not, I do enjoy luxuriating. I love silence. I can even go mute for days and weeks at a time if I feel like it.
I feel like people don't know that about you.
They don't know it about themselves. People are so afraid to sit alone quietly, which is what everybody needs to do. Part of the discipline is shut up. Lay down. Look out the window. I think I see a squirrel, isn't that cute? I'm not kidding. I just saw a squirrel and I love squirrels.
Earlier, I saw a dove in the window.
Yes! I have doves in the window. I saw a black squirrel yesterday. That's a very good sign, because they are rare.
I don't think I've ever seen one.
Well, you may be able to come and sit on my bed for a few hours quietly looking out the window, waiting for one to appear.
Can we talk a little bit about how sex plays into this moment now?
So on one hand we have the new Puritanicalism. And on the other hand we have the popcornification of everything. Both extremes are horrifying. Because both are denying women the possibility of being more and as much as what we fucking totally are. It's perverse on either extreme.
Talking to you, I'm sure you're flummoxed by the same thing.
Is there anyone you see that you feel is carrying your mantle?
Very good question. First of all, I mean, Admiral Grey who was in Cellular Chaos. I don't think they're carrying my mantle. I'm not standing on the hill with a scepter. I feel like I'm standing on the hill with a bullhorn.
Carla Bozulich who was in Geraldine Fibbers and Evangelista. I adore Adele Bertei who was in the Contortions and the Bloods. She's amazing and just wrote a book about Labelle [Why Labelle Matters].
I still think people like L7 and Donita Sparks are very important, because they're hot and it's on their own terms and they're not exploiting stupidity — or surgery. Keep it the way it was intended to be! One of my favorite lines is "Each imperfection a new delicacy." I'm talking about women's bodies.
I think the main point is this: women have got to learn to love themselves first and foremost. The individual has got to learn to love themselves, whatever gender they are, or aren't above and beyond anyone else. Look, I'm dating myself now, honey. I don't know who you're dating. I'm just saying, it's not a bad idea to start dating yourself and then making yourself into your ideal of you, not somebody else's ideal.
By the way, as I say that, I am manspreading in fishnets and a short dress with red lipstick on. I'm just saying, because I got a date with another sister witch in the other room. And that's all I'm saying.
I won't keep you too long. One last thing. I think there's so much emphasis put on the collective and I know that you believe in that too. But, it's interesting that you're saying —
The individual. Exactly. I don't think that ego is a bad word. If you don't use yours against other people. People paint their fear on my face and they might not understand that, but if you talk to me for five fucking minutes, you know I have total respect for individuals who go against the grain. I am non-judgmental, I want everyone to be the best they can be. And I don't want people to fucking suffer for issues that have been placed upon them, whether existential, familial, classism. I want people to be fucking free, because when the individual is free, the community benefits.