Featured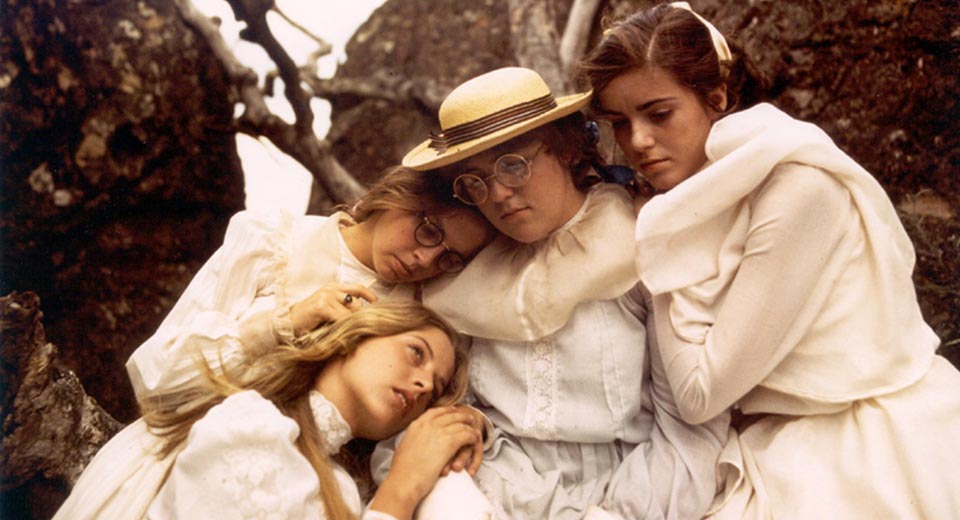 November 5th 2017
On Valentine's Day in the year 1900, three Australian schoolgirls and their teacher vanish into the cavernous formations of Hanging Rock. Those who returned claim to have either no recollection or explanation for what occurred—only that the missing instructor was last seen climbing the rock without her skirt on—and join the rest of the community in sad confusion and speculation over the mysteries of that fateful day. In the wake of the disappearances, more bodies pile up than answers.
Picnic at Hanging Rock (1975) cemented Peter Weir's status as a key figure of the Australian New Wave and also has seen a modern re-emergence of aesthetic influence on elite cultural tastemakers, You've seen it everywhere from the films of Sofia Coppola to Vogue fashion editorials, trickling down to the likes of Rookie Magazine and teen girl Tumblr blogs. The texture of the girls' virginal white dresses and the silky ribbons in their hair, coupled with the palpable heat as they lounge outside and cast longing glances at one another has contributed much to the visual lexicon of young white womanhood and coming-of-age.
However, the film's natural horror elements are what have made it linger for so long, despite leaving us with no closure. There is a witchiness to the group of girls as they succumb to the wilderness and begin removing articles of clothing in the heat with a pagan playfulness that is undercut by the feeling that they are being watched: by us, by Hanging Rock, or by something else the viewer cannot see. As we sink into the languid, alluring atmosphere of the film, they are in turn captivated by their surroundings and are powerless against it, as powerless as everyone else is at containing their burgeoning sexuality. As we see three of them slip into a narrow crevice of rock under a silent trance, never to be seen again, it is still chilling.
Picnic at Hanging Rock plays November 9 at Film Forum and will be introduced by Megan Abbott, a fellow explorer of the the darker elements of girlhood, in honor of the 50th anniversary of Joan Lindsey's original novel.