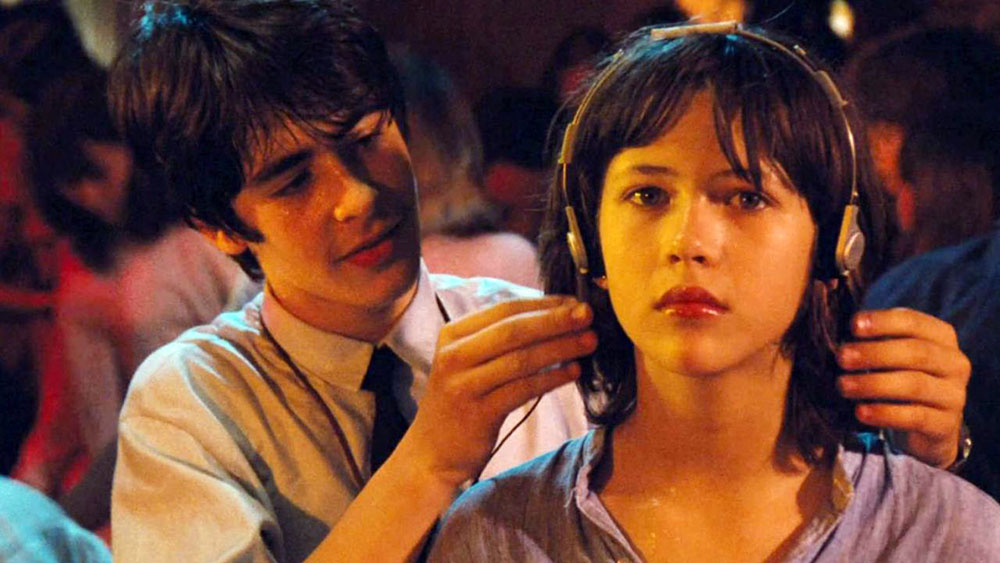 June 24th 2021
The Outskirts is a column by programmer Cristina Cacioppo that looks at a film that merit cult status: movies that fell into obscurity and exist outside the categorical.
A comedy with more subterfuge and folly than an entire season of Three's Company, La Boum marked the debut of beloved French actress Sophie Marceau (thirteen at the time) as Vic, a girl starting at a new school in Paris, obsessing over boys and dodging her parents. With worldly great-grandmother Poupette (Denise Grey) as her guide, she stumbles through puppy love with an endearing naïveté. The movie was so successful in France and other parts of Europe that an equally charming sequel was made two years later, and Marceau would go on to work with such heavy-hitters as Andrzej Zulawski (in L'amour braque and My Nights are More Beautiful Than Your Days) and Maurice Pialat (Police).
Father François, a dentist, and mother Françoise, a cartoonist, have barely moved into their new place as Vic begins the school year. Boys and girls size each other up and quickly realize the importance of appearing aloof. Though Vic and Penelope would be mortified if they didn't get invited to Raoul's "boum" (party), they play it cool when the invitation is extended to them. Once at the party, it is evident that it is a first for many there. Parents' cars pile up outside in response to their kids' desperate calls for rescue, calls that dry up as the kids gradually let loose. La Boum excellently captures the tendency of teenagers to attribute disproportionate gravitas to their fleeting feelings and suggests that there's a part of every adult that never quite outgrows this fidelity to the moment.
Poupette is a delight, an older woman in an array of colorful caps, carefree and adventurous. She plays the harp, has herself been "the other woman" for decades, sleeps in the buff, and is Vic's main co-conspirator. When Vic is dismayed by her parents' refusal to let her go to the party, Poupette teaches her to finesse her petition by bending the facts and waiting until they're relaxed. Later she whisks Vic away to catch up with her crush, staying up all night at the casino while trusting Vic to make her own choices about how far to go with him.
There is so much to revel in, the effect may make you giddy with a wistfulness perfectly encapsulated by the recurring Europop song "Reality" — "Dreams are my reality / the only kind of real fantasy" — playing as Vic slow-dances with a boy, another one catching her eye.
La Boum is available to rent on Prime