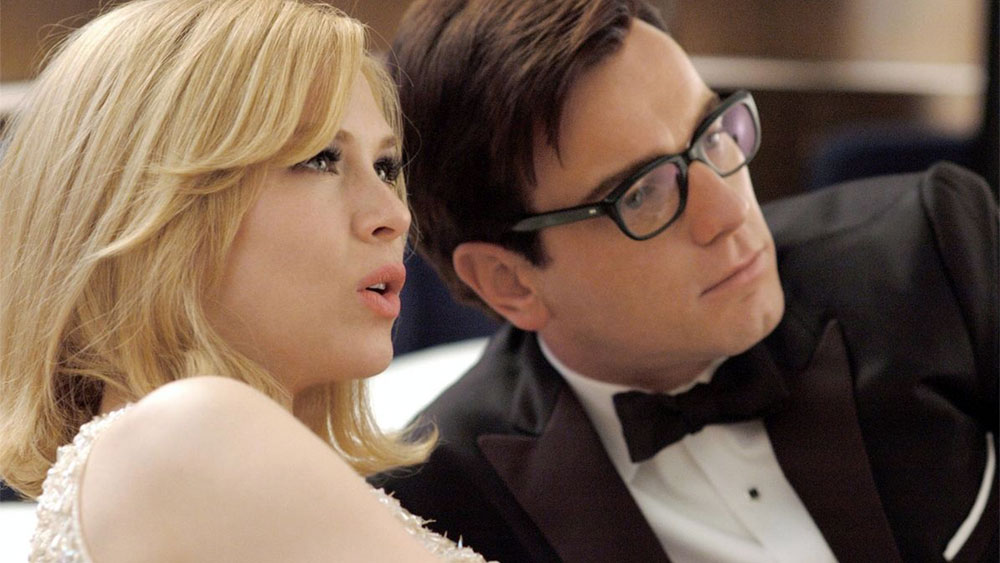 July 15th 2021
With its zippy dialogue, colorful costumes and charming cast, Down with Love is more than just a pastiche of sex comedies of the 1960s. The animated opening credits may have you rolling your eyes and fearing 100 minutes of too-cute wink-winks, but it only takes a moment to be swept away by the witty screenplay and sight gags.
Down with Love was the second feature of director Peyton Reed, following the success of Bring it On (2000) and before the Marvel universe sucked him in to helm the Ant-Man series. Unfortunately, Down with Love performed miserably, but it has since been championed by the likes of Jonathan Rosenbaum, who included it on his "25 Favorite Films of the 21st Century (so far)" list.
Author Barbara Novak (Renée Zellweger) arrives in New York City, ready for her new book (titled Down with Love) to change the world for women forever. The book is a guide to liberation, urging women to find professional success by rejecting love, finding enjoyment in casual sex, and freeing themselves from the distraction of marriage. Ignored by the old male executives at the publishing company but supported by publisher Vikki Hiller (Sarah Paulson), the book finds a global female audience. Initially dismissive journalist Catcher Block (Ewan McGregor) can't ignore her now, especially since she has called him out as a reprehensible womanizer. He hatches a scheme to trick her into falling for him, disguising himself as a rube with old fashioned morals.
Down with Love leaves you ebullient with its innuendo and gorgeous sets, such as Catcher's bachelor pad with its silly retro-futuristic gadgets. There are countless nods to Pillow Talk (1959), the Doris Day and Rock Hudson classic, including a split-screen phone call which moves from side-to-side to top-to-bottom, dirtying it up by giving the appearance that Barbara and Catcher are going down on each other. All that's missing is them bursting into song, but for that you'll have to wait for the end credits, when Zellweger and McGregor belt out an original by the film's composer Marc Shaiman. Just when you think the narrative is going to lose the thread of its message of female empowerment, it stays the course — even if Barbara still ends up with a man in the end.