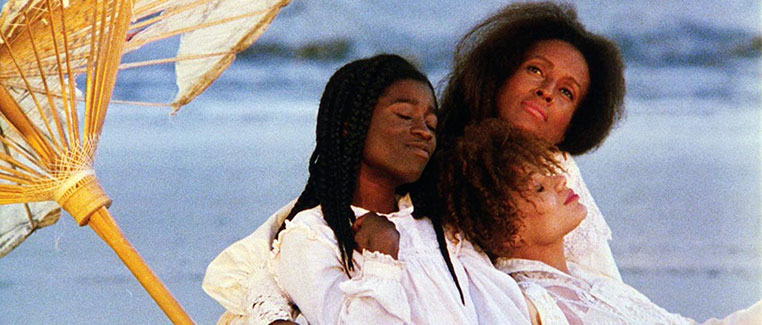 February 1st 2017
To say that the recent resurgence of interest in Julie Dash 's iconic Daughters of the Dust (1991) is overdue, at this point, almost seems inadequate. Despite the film's wide critical acclaim and immediate cult following, industry executives dubbed the success of the film's initial release as a "fluke ," effectively prohibiting further projects by Dash and echoing a history of suppression and exclusion of black female voices and visions within the film industry. Following the recent 25th anniversary and restoration of Dash's historical drama, BAMcinématek 's series One Way or Another: Black Women's Cinema, 1970-1991 surveys this history. A monumental celebration of the revolutionary filmmakers and work that led up to the release of Daughters , the series includes rarely seen shorts, features, documentaries, and animation that cover a diverse range of topics, from identity and politics to friendship and love.
In anticipation of the series, Screen Slate spoke via email to the series' programmers, Nellie Killian and Michelle Materre. Running from Friday, February 3 to Thursday, February 23, a complete lineup and description of the films can be found here. 
Thanks so much for talking with us! To start, what's the backstory behind this series?
Nellie Killian (on behalf of BAM): We'd originally hoped to time the series to the rerelease of Daughters of the Dust and were planning to do a more comprehensive series on Black Women filmmakers that went up to the present. When Daughters hit theaters, it received with so much overdue praise, a lot of it hailing the film as a breakthrough moment that didn't get the recognition it deserved at the time. At that point, I'd been researching the series and was pretty blown away by a lot of the work I was seeing from the 70s and 80s. It seemed like the timing was right to bring some of the movies that came before Daughters to New York audiences. I think when a movie comes back into the conversation the way Daughters has, or Losing Ground did a few years ago, it's important to recognize that there is probably more out there that you've missed. Michelle Materre had done such great work co-programming the Lincoln Center, 2015 (ushered in with the 25th anniversary of Daughters of the Dust ) program, Tell It like It Is,  she seemed like a perfect programming partner for this.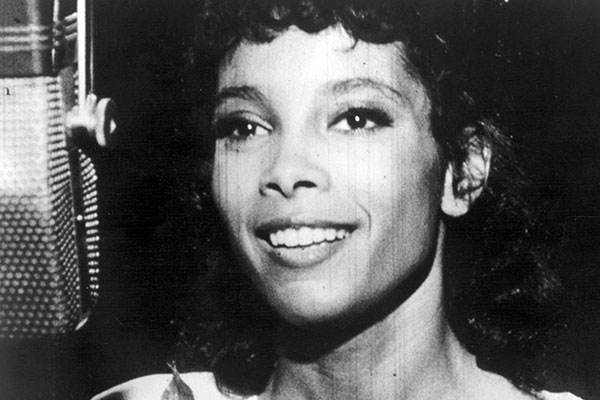 Illusions (1982), Photo courtesy UCLA Film and Television Archive.
This series was met with instant praise and excitement, both because of its focus and its actual programming choices. What about this series and the selections within it resonates with audiences now? 
NK: As a programmer, it's always exciting to see movies you haven't seen before. Films like A Minor Altercation, I Be Done Been Was Is, Hairpiece, were all new to me and all incredible. I feel very lucky to have a job that allows me time to research. A lot of these movies are not accessible to a casual movie fan, and I think people are excited to have a program that lays it out for them.
Michelle Materre: Audiences are getting tired of the same stereotypical representations of women that have been perpetuated by mainstream media, and are looking for something more fulfilling and realistic. Just look at the response to Hidden Figures. Here is a film that depicts a true moment in history where African American women were instrumental, and yet has never been told before, especially in a mainstream, studio film.
Already impeded by institutional racism within the film profession, black female directors face even further marginalization by being female. Can you talk a little bit about the history of black female directors and how that informed your selections?
NK: I think programming this series taught me a lot about the history of black female directors. At first I was just seeking out any film I could find by a black female director. Certain organizations that have been dedicated to preserving and distributing this work were very helpful in that regard, especially the NYPL, Women Make Movies and UCLA's L.A. Rebellion project. Once I realized the breadth of work (political documentary, industrial films, etc) we just decided to be as representational as possible across the various modes of filmmaking.
MM : According to the 2016 Annenberg report Inclusion or Invisibility? Media, Diversity, and Social Change Initiative, statistics show that women working behind the scenes in above the line positions as directors, producers, and DPs, are only 3.4% of the entire population working in mainstream media. This translates to into a gender ratio of 5.6 males to every one female behind the camera. Out of the 407 directors assessed, 87% were White and 13% were from underrepresented racial/ethnic groups. Only two of the 53 underrepresented directors in film and television/digital series were black women.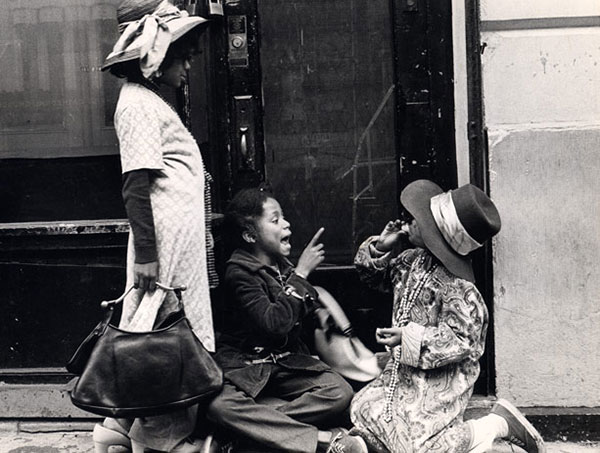 A Dream is what you wake up from (1978), Photo courtesy Third World News Reel.
On the subject, it's awards season…and while there were no females represented in the Oscars' Directing category, Ava DuVernay was nominated for Best Documentary. How does your series, while dated from 1970—1991, still speak to this issue of women, particularly black women, directors in terms of recognition?
NK : We cut it off in 1991 with the landmark release of Daughters of the Dust as the line of demarcation. Of course, everyone who has read about the release of Daughters of the Dust knows that its success was seen as an anomaly, the same rhetoric that is still used when movies by or starring women or people of color have mainstream success. It seems to add insult to injury that not only do many of these problems persist, but that the films that were made, during an even more exclusionary time, have been so difficult to see or even read about.
MM : Again, with the statistics stated previously, if we don't recognize and highlight our own accomplishments as women working in the film industry, who will? I was really thrilled that BAMcinématek, and more specifically, Nellie Killian, chose this program to highlight this month, and asked me to be part of it. We need more programmers and exhibitors to increase occasions to screen this critical work, and not only within singularly themed programs, but more widely dispersed at every possible opening.
In securing the titles for the series, did you develop a sense of other systemic factors related to what we choose to archive, preserve, and distribute, and what difficulties does that pose for programming overlooked or marginalized works? Is there anything you wanted to include that you couldn't?
NK : I'll take the moment to thank the NYPL again. Their collection has been a hugely important resource for me in programming for years. Their history of engagement with independent and marginalized filmmakers goes back decades and the current staff are amazing stewards of that legacy.
MM : I'm really glad you asked this question, because many journalists don't pay much attention to the issue of archiving and preservation. For me, in fact, this issue is as relevant if not more so when talking about representation of films by women and people of color as is access to production and distribution. Who decides what should be preserved and archived, and how diverse is the body of decision makers at the archival level in museums and universities? Women archivists and museum curators of color might inherently value this work more, and therefore include this work in their preservation budgets. Unfortunately, this is not typically the case. Luckily, we have Elena Rossi-Snook of the New York Public Library that was instrumental in securing these titles, as their preservation initiatives have been a godsend.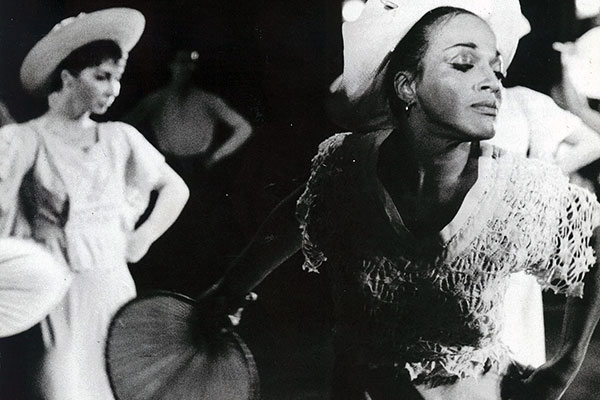 Remembering Thelma (1981), Photo courtesy Women Make Movies.
The titular film,  One Way or Another,  seems to speak to the independent nature of some of these films both through its title and its production. Why was this film chosen to name the series?
NK : I think it speaks to the drive and ingenuity of the directors in the series.
MM : Like the Tell It Like It Is series, the films represented in this series are proof that filmmaking can be a vehicle for social activism as much as other forms of artistic expression, and can have an even larger impact because of the power of the moving image.
The series covers a wide-range of genres, including documentary, fiction, docu-fiction, and even animation. Could you speak a little to the diversity of these choices? And, conversely, what overarching themes weave throughout the films?
NK : I think the diversity of films speak to an earlier questions, these women were making films One Way or Another,  in a variety of formats, genres, methods of production. In terms of themes, there are several portraits of artists and performers, many films deal with family life, with the life of neighborhoods, with self-image, with political organizing. It's a very diverse group of films.
MM: We definitely wanted to show that there was a wide range in genre of the films that were being produced during this time period, as there were very few "rules" nor formulas – this is often not be the case today. Themes in the series include many social issues that we are still reckoning with today. ▣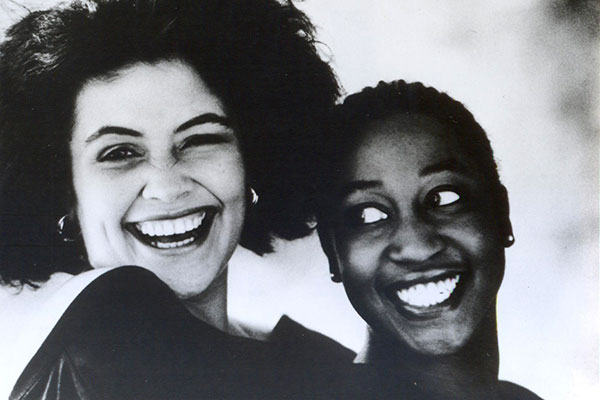 Perfect Image? (1988), Photo courtesy Women Make Movies.