Featured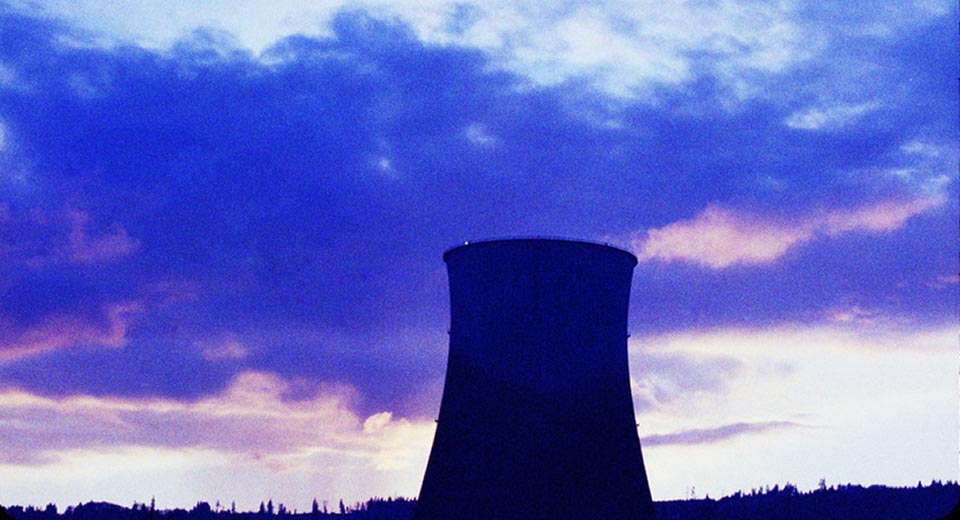 June 11th 2018
Recently at a screening of Deborah Stratman's new film Optimism at UnionDocs, Stratman discussed the importance of finding a palpable texture that correlates to the subject matter of a film, referring to the 8mm grain that coated her portrait of the mineral-heavy valleys of Dawson City as "marbley swarms." Portland-based filmmaker Vanessa Renwick, Stratman's contemporary, is a master at this as well. Her prolific back catalogue covers essentially every mode and medium of visual storytelling. Each piece feels like an artifact, unearthed, caked in grit. Much of Renwick's work is sub-ten minutes but startlingly visceral in sight, sound, and touch. Watching her shorts is like wrapping yourself in an electric quilt.
Renwick will be on hand at the Spectacle Theater to play a selection of her work, a day after playing a piece in UnionDocs' "Holy Fluids and Absent Wounds" program. My first encounter with Renwick's films was on a second-hand copy of one of Miranda July's women-filmmaker chainletter tapes from 2001. The VHS included Renwick's "The Yodeling Lesson", which will play in the Spectacle program, an unforgettable five-minute bike tour of Portland. Renwick works in the same autofictional vein as Stratman, Peggy Ahwesh, or Jennifer Montgomery, but she's maybe the most primal of that school: a drifter, drawn to hallowed grounds, animals, and reinventing herself (the story of her taken name is detailed in "9 is a Secret").
Other standouts from the eleven-film program include two specter-like portraits of buildings at the end of their lives – a record store and a nuclear power plant. The power plant film, "Portrait #2: Trojan", is especially hard to shake. Shot on 35mm short ends with gorgeous clarity, frequently in time-lapse, the structure commands a spellbinding presence silhouetted on the Oregon horizon. Slide guitar and anxious drones melt into each other until all motion abruptly stops, giving way to a twist ending or a punchline far too well-constructed to ruin.