Featured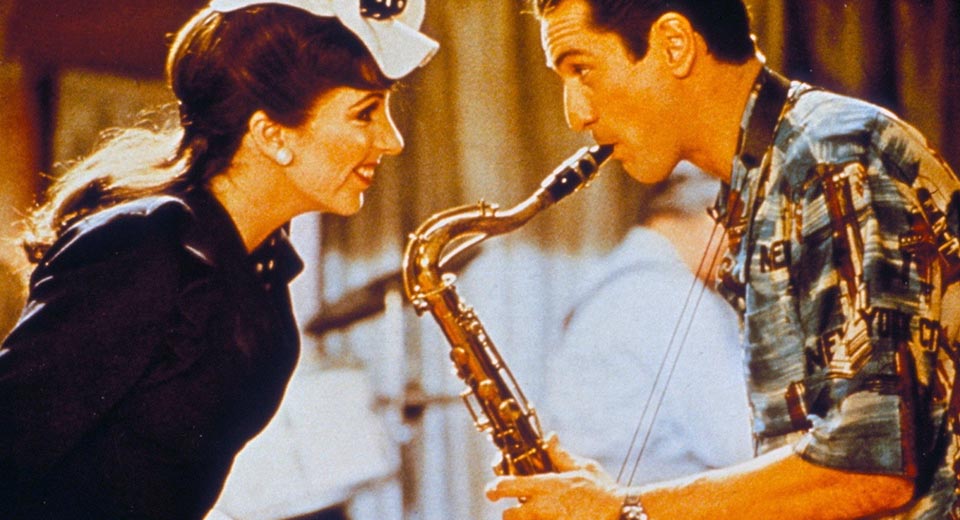 January 31st 2020
1977 saw the release of a number of films that seemed designed to test the patience of their audiences: Eraserhead, with its bestiary of pus-spewing homunculi; Jubilee, with its cavalcade of abrasive lectures on the punk-nihilist Weltanschauung; and Hitler: A Film from Germany, with its seven-hour-plus runtime. But from the Hollywood corner of the ring came a formidable challenger: Martin Scorsese's nearly-three-hour musical-spoof humdinger, New York, New York. In terms of its demands on viewers it gives Lynch, Jarman, and Syberberg a run for their money, but makes up for it by bequeathing to posterity one of the most enduring musical odes to Gotham.
What makes this tongue-in-cheek paean to Vincente Minnelli-style Technicolor MGM musicals such an endurance test? The film opens with petty grifter and session saxophonist Robert De Niro celebrating V-J Day in the summer of 1945 by harassing off-duty USO performer Liza Minnelli for a solid 17 minutes. Minnelli says "No" to him sixteen times but he persists, eventually following her to her hotel and launching an obsessive stalking campaign. For the rest of the first act he intimidates, negs, and (ever so rarely) flatters her into a kind of Stockholm Syndrome codependency filled with emotional and physical abuse. Eventually Minnelli succeeds in emancipating herself and launching a meteoric Broadway-Hollywood career, but the road to the top has been very rough indeed. Minnelli's is complex and relatable; when De Niro's relentless attention sends her into a claustrophobic panic, we're right there with her.
Manically ad-libbing De Niro is like Altman's Elliott Gould with bordeline personality disorder, a style of acting particular to Scorsese's output from this period. Just as Christian Bale plays essentially the same deranged vigilante in Shaft (2000), American Psycho (2000), and the Christopher Nolan Batman films, De Niro plays the same sociopath in Taxi Driver (1976), New York, New York, and The King of Comedy (1982).
Many think of the famous theme from New York, New York as a Sinatra song, but his rendition wasn't recorded and released until 1980. Next time you're doing karaoke, ask for the Minnelli version and prepare for a few lyrical variations. Also, if you enjoy big band jazz and pine for a return to the swing era, there's no better way to scratch that itch than by seeing Vince Giordano and the Nighthawks at the Iguana Club. Tell them Cosmo sent you.