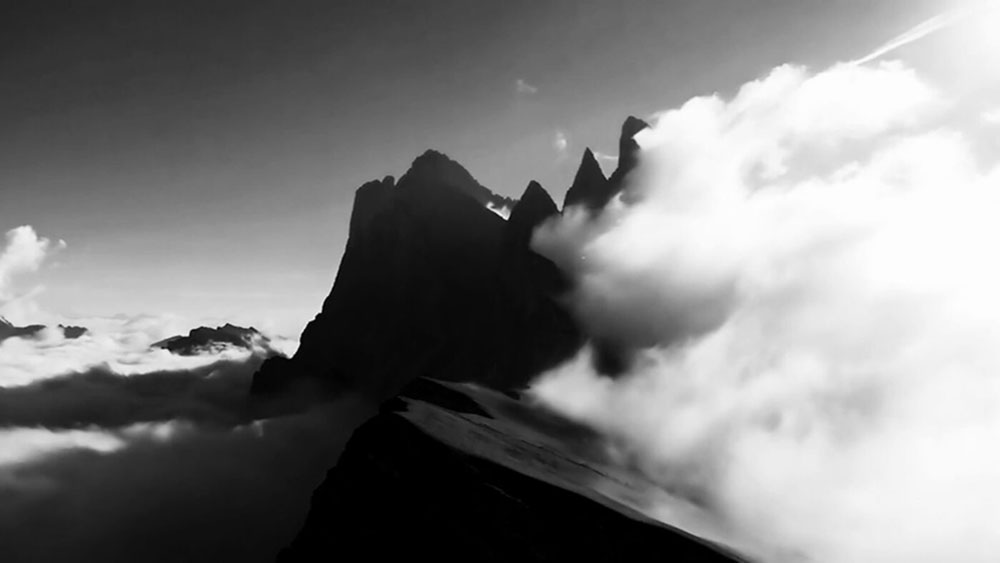 October 6th 2021
After a twenty-seven year long hiatus, Artavazd Peleshian returns to the big screen with Nature, an essay film that, like most of his previous work, takes the form of emotional visual poetry. Peleshian's return makes its world premiere at the New York Film Festival's experimental section Currents.
Peleshian was born in 1938 in Soviet Armenia, and studied at Moscow's VGIK, the first, and perhaps most prestigious, film educational institution. Although often regarded as being on the margins of canonized film history, Peleshian has remained a key figure among Soviet filmmakers and film theorists. His visually stunning and often wordless films are carefully crafted through a montage theory that the filmmaker has developed over the past sixty years. This complex theory, Montage-at-a-Distance, or: A Theory of Distance, has resulted in a body of work composed of found and filmed images, and has created a filmic universe in which sound and image collide, and humans are confronted with the forces of nature.
Following the same principles as he does in his previous work, Nature is a black-and-white, 70-minute visual poem, mainly composed of disaster footage he collected from the internet. The found images consist of a dedicated collection that represents a devastating reality. Through a delicate montage of imposing music and sound, juxtaposed with images of floods, drought, death and regeneration, the viewer is surrounded by nature's overwhelming grandiosity, and enclosed by the inescapable anxiety of climate disaster.
In spite of the author's common exploration of disaster and human nature throughout his filmography, Nature's timeliness makes it a uniquely urgent collection of images. Through a suitable combination of tools (the internet as the largest found-footage archive and the political nature of Peleshian's montage theory), Nature is a sublime audiovisual culmination of Peleshian's life-long exploration on the politics of "humanity's precarious existence amid constantly unfolding catastrophe."