Featured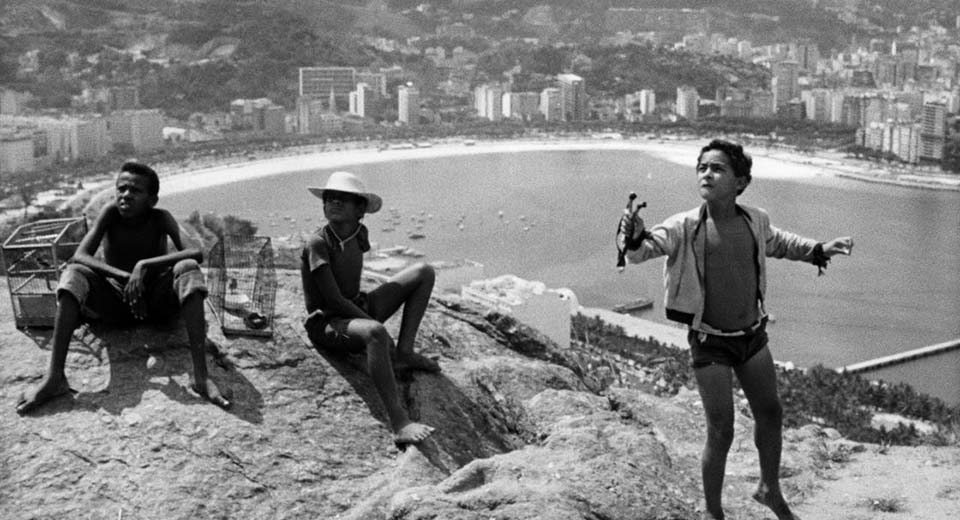 January 14th 2018
Today Metrograph closes its short retrospective of Arne Sucksdorff with My Home is Copacabana, the final feature by the Swedish documentary master. Although under-recognized in the United States, Sucksdorff is best known for his lyrical portraits of natural life in the Swedish countryside, including the feature The Great Adventure and short "A Divided World" (1948), as well as the Oscar-winning one-reeler "Symphony of a City" (1949).
In the early sixties Sucksdorff moved to Rio, and here he made Copacabana, one of the most incredible and under-seen portraits of youth from that decade. Sucksdorff works in the Flaherty tradition of nonfiction filmmaking, and here there's little room for confusion, given the film's brilliant cinematic construction and intricate tracking shots, that this is a staged affair. And yet one would barely know it from the unfettered, magnetic performances of its child actors—a mixed-race group of kids from the slums who while their days on the beaches grifting tourists, selling what they can, and stealing to survive. In his earliest documentaries Sucksdorff never shied from the violence and seemingly arbitrary cruelty of nature while maintaining a heightened sense of awe and even whimsy. There's a similar principle at work here, as Copacabana maintains an even-keeled frankness about the realities of its children's lives (and chain smoking habits) without being parochial nor sensationalistic, while also placing a focus on their friendships, adroit senses of humor.
Copacabana ultimately provides a fascinating and worthwhile companion to the second-wave, urban Cinema Novo films while pointing directly toward later, neorealist-informed portraits of hardscrabble Brazilian youth like Héctor Babenco's Pixote. It's a certified gem that's worth seeing.