Featured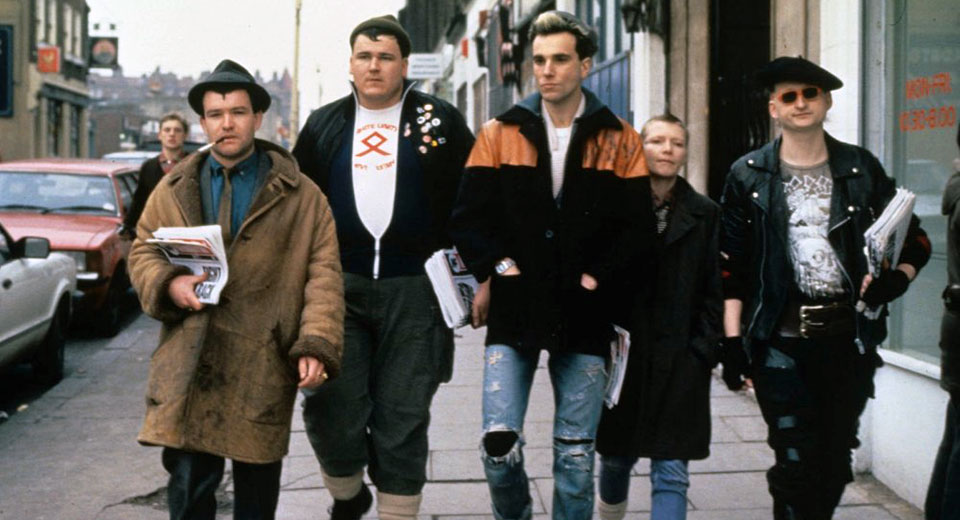 July 6th 2019
My Beautiful Laundrette courses with a vitality that's hard to match, especially amongst its contemporaneous strain of reactionary British heritage films. Screening this weekend in the Museum of the Moving Image's "Grit and Glitter: Before and After Stonewall" series, it's a richly detailed story of a Pakistani family in Thatcherist London that hinges on an exuberant romance between Gordon Warnecke and Daniel Day-Lewis. Their queer attraction proves to be a source of private liberation: when they kiss in a darkened alleyway, director Stephen Frears lets the sound drop out in a lush Hollywood flourish as they seem to melt into each other. Then, we hear the sound of crashing glass as a London beset by racial and class conflict comes back into focus.
Warnecke plays Omar, an isolated but charismatic teen tending to his father Hussein (Roshan Seth), a socialist reporter now bedridden and alcohol-dependent after his wife's suicide. Playwright Hanif Kureishi's screenplay imbues their relationship with an easy affection: there's a wry sweetness when Hussein insists Omar lift his spirits by taking a job at his uncle Nasser's (Saeed Jaffrey) parking garage, but he also cautions him to stay vigilant to the businessman's opportunism. Omar, dazzled by his gregarious uncle's country estate, soon devotes himself to flipping and managing Nasser's neglected laundromat; to do so, he enlists the help of his old school friend and lover, Johnny (Day-Lewis), who's now grappling, at first passively, with his neo-fascist friends' attacks on immigrants.
The film deftly exposes the hypocrisy of a system pitting its most vulnerable populations against each other to fight for profits. Drawn to the unsentimental warmth of Kureishi's script, Frears wanted to bring a messy immediacy to the story: scenes are packed with overlapping conversations and sight gags, sustaining an energy that evokes Omar's sense of possibility. In keeping, the performers are thrillingly physical, particularly Day-Lewis, who memorably breaks his cool and stoic exterior to, just out of his friends' sight, lick Omar's cheek. Departing from kitchen sink-ism, Kureishi and Frears see this playfulness as subversive. The laundrette sustains damage, and greed sets in, but all the while, there's a conviction that Omar and Johnny just might be able to forge something outside of these systems.