Featured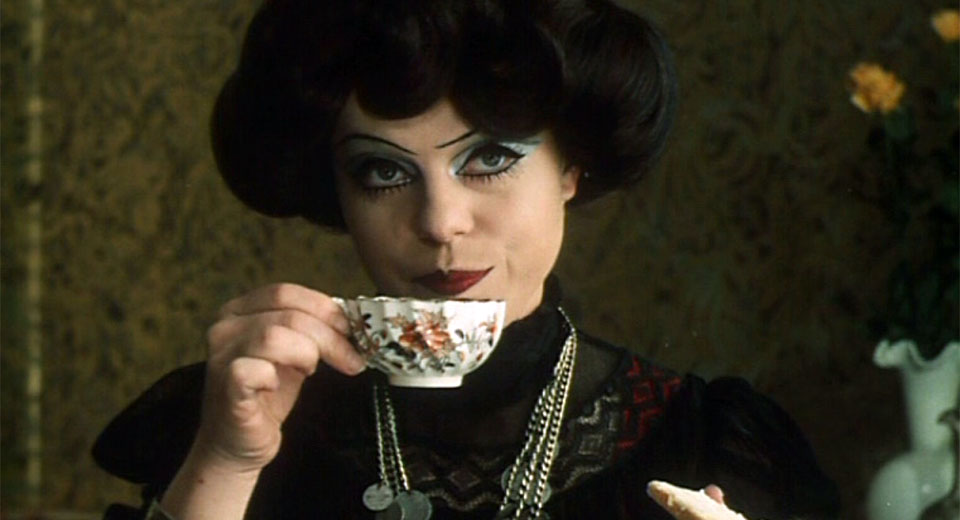 August 8th 2019
Juraj Herz is currently being feted at Metrograph in an overdue touring retrospective produced by the Comeback Company and curated by Irena Kovarova. Herz, a Slovak Jew imprisoned in Ravensbrück concentration camp as a child, studied photography in Brno and puppetry with Jan Švankmajer in Prague before launching his career as an actor and self-taught filmmaker. His 1969 film The Cremator, which exemplifies his unconventional style and macabre, black humor, was suppressed by authorities for two decades, and yet Herz continued to work in Czechoslovakia until his death in April 2018.
Tonight's rare 35mm screening of Morgiana is perhaps the series highlight. In this florid masterpiece of psychotic cinema, Iva Janžurová plays the dual roles of sisters Klára and Viktorie, as the brooding Viktorie yearns to undermine her favored sibling through slow poisoning. Beautifully rendered from Russian author Alexander Grin's 1929 novel, Morgiana is a kaleidoscopic rabbit hole of insidious gothic tropes and stunning Art Nouveau-inspired production design. Encompassing murder, romance, blackmail, duplicitous wills, and crossed identities, it's a film best appreciated by casting literal interpretations aside and viewing as a surrealistic portrait of a fracturing mind told through roving, wide-angle camerawork, obtuse reflections, nightmare interludes, and a brain-burrowing score by Luboš Fišer. Though The Cremator is described as Herz's masterpiece, Morgiana is an equally staggering achievement and a film often considered the swan song of the Czechoslovak New Wave.
Following Morgiana, Metrograph also screens a 35mm print of Herz's holocaust drama Caught by Night at 9:30 pm. The retrospective culminates in a run of a new digital restoration of The Cremator running August 9 through 15.