Featured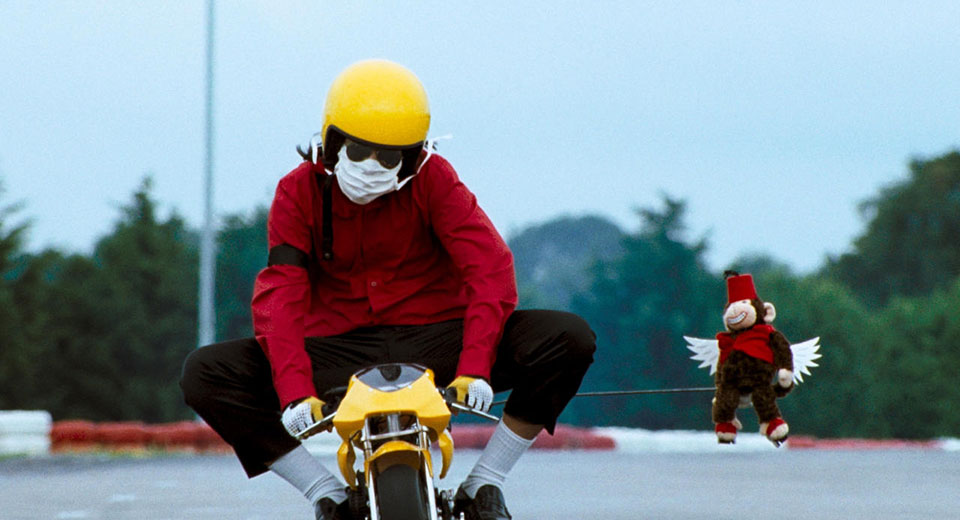 March 24th 2019
The usual array of Harmony Korine weirdness mixed with an overt sense of melancholy combine to form his third narrative feature, Mister Lonely. Only Korine can compose tender sequences followed by a scene in which an Abraham Lincoln impersonator (Richard Strange) recites the Gettysburg Address while spinning a basketball on his finger and have it all somehow work together. Much like in Korine's previous films, these scenes are meant to put us in a state of discomfort, yet something is different this time around — there's something much more human despite the audaciousness of these characters.
Diego Luna plays a Michael Jackson impersonator busking on the streets of Paris when he meets Marilyn Monroe (Samantha Morton) after a gig at an elderly home. From there, they travel to the Scottish Highlands, where they discover a commune of impersonators that includes Marilyn's husband Charlie Chaplin (Denis Lavant), Sammy Davis Jr. (Jason Pennycooke), James Dean (Joseph Morgan), and Shirley Temple (Esme Creed-Miles), among others. While it initially seems like a paradise to Michael, each person's self-doubts begin to manifest, and the illusion of attempting to escape reality crumbles. In the midst of this story is a subplot involving a group of nuns providing aid to an unnamed country with the help of a rambling priest (Werner Herzog). When one nun survives from falling out of a plane, the others realize that if they are "true to God then God will protect them." It builds to this surreal scene of the nuns holding hands in a circle while they fall from the sky. The two plots never connect in the film, which goes back to Korine's penchant for creating moments that are equally charming and head-scratching.
Ultimately, the film concludes on a melancholic conversation, with a now plain-clothed Michael asked by his boss, "Why do you want to be like everyone else?". He doesn't give a concise answer, but after watching Mister Lonely, being like everyone else is the one thing that just might be better than being alone.