Featured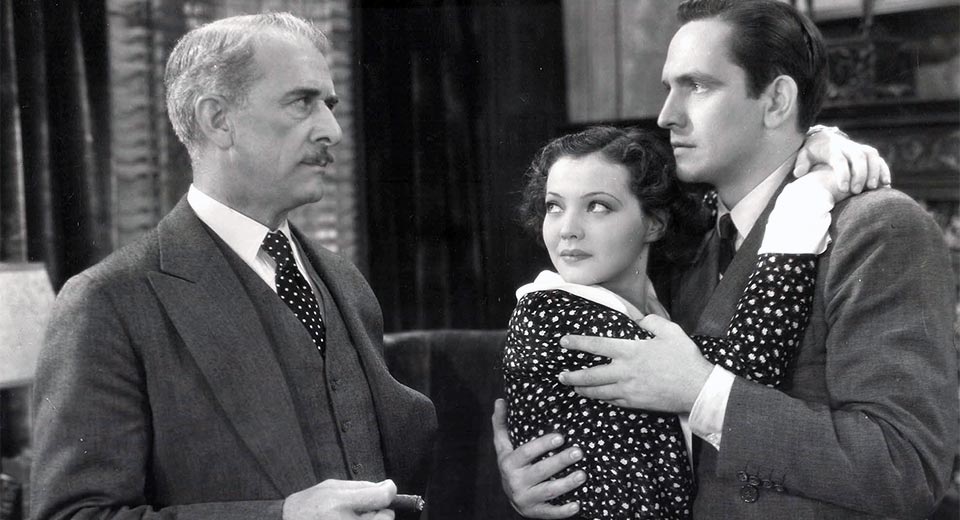 September 22nd 2016
In spite of a few newspapers refusing to publicize the film for its scandalous title, as well as the fact that it was directed by (oh my!) a woman, Merrily We Go to Hell did quite well at the box office upon its release and still shines as a prime example of a Pre-Code film. Made in 1932, two years before the enforcement of the Motion Picture Production Code's strict moral guidelines, Merrily We Go to Hell captures a still-impressive, remarkably modern sensibility.
Featuring Fredric March as an alcoholic journalist waiting for his big break—the title references a toast he offers at the beginning of his benders—and Sylvia Sidney as the young woman desperately in love with him, the film bounces effortlessly from melodrama to satire without missing a swinging beat. Showcasing flashes of both classic wit and domestic turmoil, Merrily walks a unique tightrope between the two genres as its characters attempt to have what they call a "modern marriage," essentially agreeing to be overtly open about their affairs to one another. The audience is transported from lavish parties to crying fits and back, a journey during which if you keep your eyes peeled you'll spot a young and undeniably charming Cary Grant in one of his earliest roles.
Merrily We Go to Hell is directed by the only female director working in the US during the 1930s, the incomparable Dorothy Arzner. Arzner had an illustrious career, directing over twenty films and discovering stars such as Katharine Hepburn, Rosalind Russell and Lucille Ball. Believed to be the first woman to direct a sound film, she is also credited with inventing the boom mic by reportedly hooking a microphone to a fishing rod for her 1929 film The Wild Party. (A man at a rival studio claimed the patent the following year.)
In spite of all these impressive achievements, Arzner has unfortunately if characteristically been overlooked, which is why the series in which the film is presented, Woman With A Movie Camera: Female Directors Before 1950 ,is an absolute must see. Shining a much needed light on the pioneers of the medium, the series now running at Anthology Film Archives includes rare gems from female directors from around the world.