Featured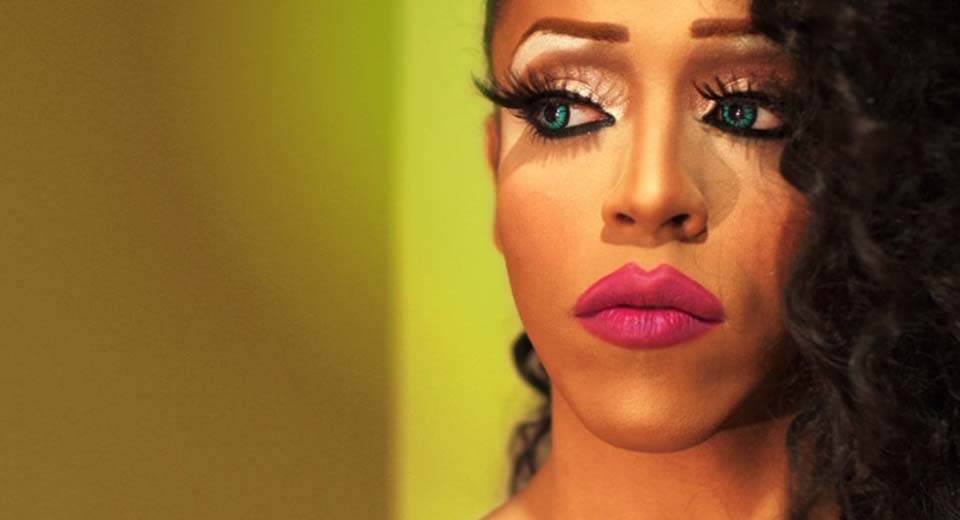 October 13th 2017
Dan Sickles and Antonio Santini's documentary Mala Mala is an effervescent portrayal of the unique lives and struggles faced by nine members of the Transgender scene in Puerto Rico. Among them are Ivana Fred, a community leader and activist; Sandy, a sage sex worker looking for more secure employment; Soraya, the seasoned veteran and one of the first Puerto Ricans to legally change her gender on her birth certificate; and Samantha, who halted her transition when black market hormones began affecting her health and relationships. Headlining is April Carrión, young, brash and sort of bratty, who during filming was beginning her stint as a competitor on RuPaul's Drag Race. April belongs to The Doll House, a drag family that slays on the island's nightclub circuit and is modeled after New York's House of Xtravanganza as featured in Paris is Burning.
Mala Mala's recurring staged shots are unmistakingly elegant and suave, like Alberic's slo-mo bathtub soap bubble frolic, Sandy's neon-bathed tour of duty on Santurce's seedy yet bewitching streets, and Samantha's rigidly lit dress-up procedure. These sequences shift the pace from engrossingly real depictions of the women's everyday struggles to an elevated mirage of glamour, teasing out the the parallelisms running between challenging and deconstructing gender binaries and national identity within Puerto Rico, a US territory that is neither state nor a self-governing nation.
Mala Mala's shortcoming lie in the fact that it glosses over some of its subjects' lives, particularly Paxx, the only FTM transboi featured in the film, whose search for a like-minded community of trans males offers a unique counterpoint to the other subjects. Mala Mala further glosses over the political context and intricacies of Ivana's activism and work with the Butterflies Trans Foundation. The filmmakers shoot the group's historic deposition at a hearing for Bill 238, which passed in 2013 and sought to ban employment discrimination based on sexual orientation and gender identity. The foundation is shown triumphantly waving flags, shaking hands, and posing for photo-ops with Carmen Yulin, San Juan's Mayor, and other political figures. However, little is disclosed about the aftermath of the bill or what could retroactively be perceived as political pandering to inclusion as well as the lack of adequate responses from authorities for the surge of homophobic and transphobic hate crimes suffered by the island over the past two decades. Since the documentary was finished, much has changed, but there is still a lot of work to be done. For that reason, Mala Mala is a powerful resource for humanizing the trans community and pushing for legitimacy and visibility.