Featured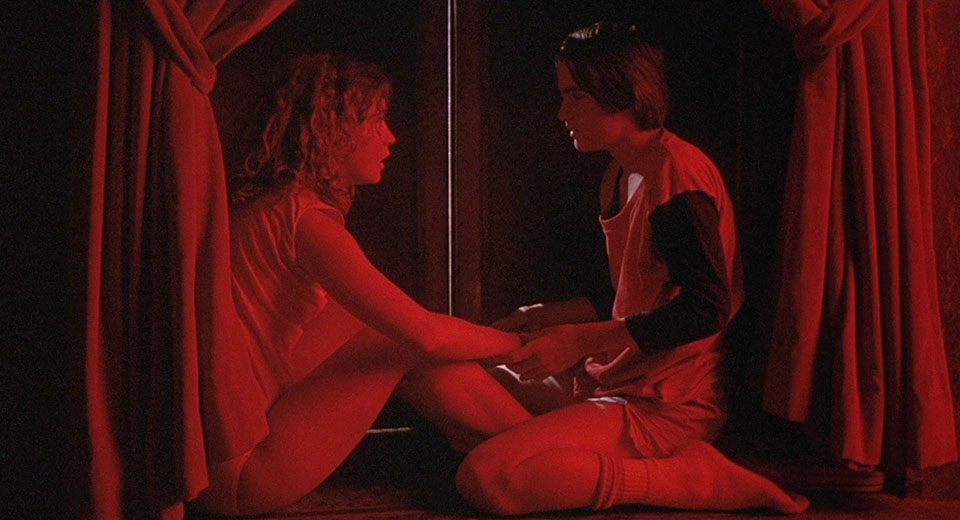 May 13th 2019
Bernardo Bertolucci's Luna tells the story of an opera singer (Jill Clayburgh) and her troubled and, eventually, incestuous relationship with her heroin-addicted teenage son (Matthew Barry). It is hardly a spoiler to mention the incestuous nature of their mother-son bond. A glance at the poster for Luna immediately makes clear that, if nothing else, the promise of incest would have been the one thing audiences knew about the film going in to the theater on its release in 1979. Luna is deliberately sensational. A "Jungian remake of High School Confidential!"—in the words of film critic Dave Kehr—it plays with a lot of hoary psychoanalytic symbolism (including, of course, a lot of moon imagery), but its real interest is in opera and in soap opera.
To say that the film can seem dreamlike or seems to follow a dream logic makes it sound tedious. As one character says early in the film, "When people tell me their dreams I find it very uninteresting." In its most compelling—often confusing and weirdly funny—moments, however, Luna keeps the viewer on shifting, unsteady ground. During a fumbling attempt by a smacked out Barry to lose his virginity at a screening of Niagara, the movie theater roof suddenly opens to reveal, yes, the moon. (Apparently theaters that convert to open-air are more common in Italy.) The falls of Niagara fill the screen just after Barry announces, "I have to take a wicked piss." Later in the film, at home and in the middle of a particularly tense mother-son argument, Clayburgh suddenly opens the curtains in the room to reveal Roberto Benigni hanging from the curtain rod. Benigni does a little of his schtick, before racing out the room so mother and son can resume their Oedipal drama. This sudden shifting of tones reaches its spectacular height in a scene between Barry and Pasolini regular Franco Citti, still recognizable as the pimp from Accattone. Just as Barry starts to enter into a scene with the grim, vaguely menacing Citti, the Bee Gees come on the jukebox and Barry breaks into a Saturday Night Feverdance routine.
The supporting cast is itself almost jarring in its allusions to the world outside of the film. In addition to Roberto Benigni and Franco Citti, legendary genre star Tomas Milian also appears in a memorable role. Most notably, Fred Gwynne (best known as the patriarch of The Munsters) appears as husband to Clayburgh and father to Barry. At the center of the film, however, is Clayburgh, in one of her boldest roles. One of the great stars to emerge in the 1970s, her career started to falter not long after Luna. Only her role as a Jewish American lawyer defending a Palestinian accused of terrorism, in the even more maligned Costa-Gavras film Hanna K., might be said to have been a riskier choice on her part.
Luna was not well received on its release in 1979. But, for all its occasionally bizarre, sudden shifts in tone, it is ultimately very seductive—and not just for the sumptuous photography of regular Bertolucci cinematographer Vittorio Storaro.