Featured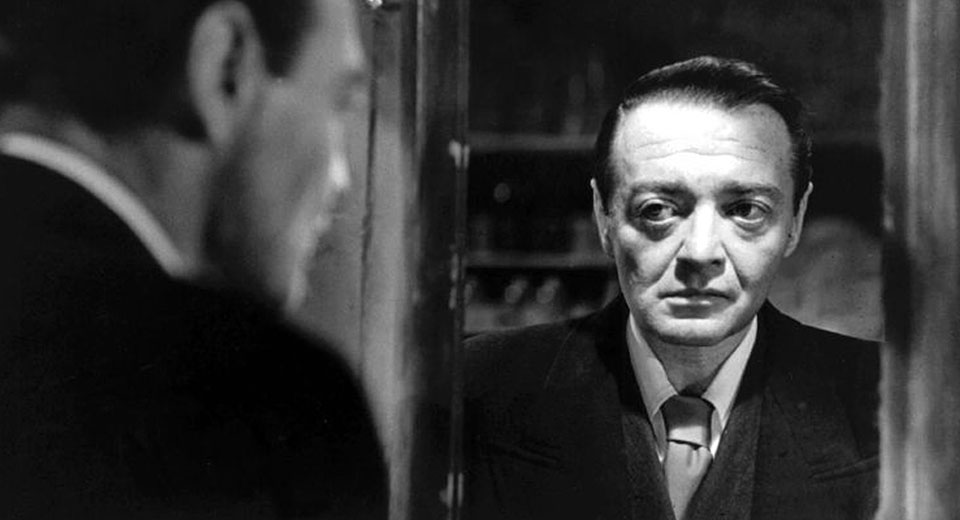 November 19th 2017
As the series approaches its end, Lincoln Center's The Lost Years of German Cinema has shed light on a neglected era of filmmaking for the country, long overshadowed by the Expressionist and New German Cinema movements. Left to screen in the series are films that explore post-war topics such as the newfound division of the Iron Curtain (Sky Without Stars), anti-semitism (Black Gravel), and the lingering trauma from past horrific events (Roses Bloom on the Moorland). Already highlighting the 'return from exile' filmmakers Fritz Lang and Robert Siodmak, tonight and tomorrow will present two rare 35mm screenings of The Lost One , the sole directorial and screenwriting work of Peter Lorre. One of Classic Hollywood's most distinctive character actors, Lorre returned to Germany in 1951 to helm this personal examination of the nightmare he fled from.
Infusing Germany's post-war guilt into a doom-laden thriller, the film is told in flashbacks through the narration of Dr. Karl Rothe (Lorre). Rothe recalls his time as a once complicit scientist in Nazi-era Germany. His days of willful blindness take a turn when he receives a visit from Colonel Winkler (Helmuth Rudolph), the head of the state's Counter-Espionage Department. Winkler informs him that a Gestapo agent named Hosch (Karl John) has seduced Rothe's fiancee (Renate Mannhardt) into confessing that she has been leaking his scientific research to the enemy. With the news shocking him, Rothe snaps and murders her in a fit of rage. As he is overcome with the urge to kill again, Rothe crosses a line that will begin a descent into darkness.

A box office failure upon its release, the film has sadly remained a footnote in Lorre's celebrated filmography. A shame, as Lorre's striking close-ups and Rothe's plight show that his own career built up to this project. Fans of his performances will be able to trace the many archetypes Lorre had played throughout his career: the war criminal, the serial killer, even the amateur detective. This forgotten work is a fascinating insight into the man himself, showcasing the expressionist aesthetic that brought him to stardom and the mastery of his onscreen persona. As he was once nicknamed "Europe's One Man Chamber of Horrors," The Lost One proves to be a star vehicle that blurs the lines between man and country.