Featured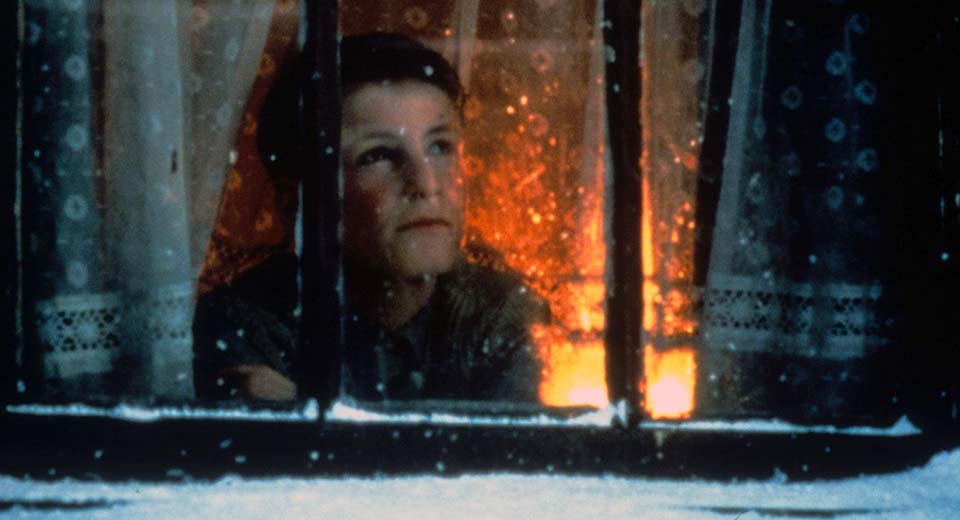 December 24th 2017
My very arbitrary sense of things is that the perennially-syndicated fan favorite A Christmas Story has begun to ever-so-slightly erode from popular favor among young people. It's partly because of broadcast fatigue, and millennials abandoning their television sets; Jean Shepherd's cutesy nostalgic Americana playing as sinister in today's cultural moment; and more recently, the atrociously gaudy A Christmas Story Live. Still, I couldn't help but think to Ralphie and his narrowing cultural influence during moments in Terence Davies' The Long Day Closes , the cineaste's antidote to Red Ryder BB guns and leg lamps.
The Long Day Closes is Davies' painterly portrait of childhood in post-war Liverpool, stitching together memories of his neighborhood, school, and church. What it lacks in narrative, it makes up in subject matter—it's variously "about" innocence, family, faith, music, memory, sexual awakening, winter, Britishness, and the act of film-going. It's a movie so vivid and immediate that it leaves very little to recount: many reviewers spend as much time describing the long-held shot of a rug in the film's center (a moment Gillian Anderson recalls making her burst into tears) as they do any particular plot elements. Of note is the film's way of elevating middlebrow pop songs into the sacred. With Davies' help, Debbie Reynolds' "Tammy" reaches heights of St Matthew Passion.
I'm a bit of a "Scrooge" when it comes to well-mannered sophisticate cinema—I'll always prefer Deep Blue Sea (1999) to The Deep Blue Sea (2011)—but the Film Society of Lincoln Center's Emotion Pictures: International Melodrama is enough to win over even the most ardent anti-sentimentalists. Davies' film is a perfect example of this, a bonafide Christmas miracle. Curmudgeons love it. J. Hoberman lovingly calls it "celestial vaudeville"; National Review resident film critic Armond White calls it "the greatest gay film ever made." One should hope for a future where "24 Hours of The Long Day Closes" plays on TNT every yuletide, but until then readers will have to settle to making it out to Walter Reade.