Featured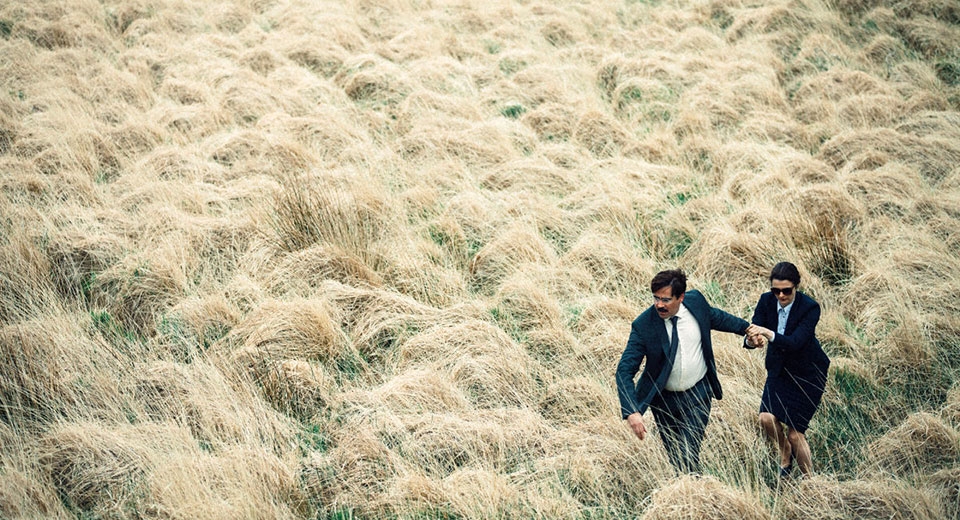 December 23rd 2016
Yorgos Lanthimos's speculative fable The Lobster (2015) presents us with an administered society in which coupledom is strictly enforced as the only permitted form of companionship and shows us what our growing reliance on apps that quantify romantic compatibility could (almost) lead to.
In an unidentified (but clearly anglophone) European country, "loners" are sent to luxury rehabilitation resorts to pair them off; only couples with matching primary flaws (a proneness to nosebleeds, a limp, a complete lack of empathy) are considered legitimate; at the end of a 45-day period, those failing to find companions are turned into a non-human animal of their choice. Colin Farrell plays a mild-mannered Walter Benjamin-lookalike who chooses the eponymous lobster (which never appears, remaining a kind of red herring) "because they're blue-blooded, like aristocrats."
Aristocracy is a running theme in The Lobster. The characters' unplaceable accents make the hotel's miniature society feel like Joseph Roth and Stefan Zweig's fantasy of fin-de-siècle Vienna as a pan-European cradle of refined cosmopolitan attitudes, although here this non-national cultural mélange is more homogenous than eclectic. Those who succeed in getting married constitute a de facto ruling class, public spaces being patrolled by marriage certificate-checking police. They also check for dirty fingernails and bruised elbows, identifying marks of loners-by-choice who have banded together into a sort of resistance cell in the woods. It's a weird ultra-individualistic commune in which all forms of affection are prohibited and the maquisards celebrate by dancing separately to electronic music on their headphones—alone together, like families at Christmastime.
At one point, narrator and Colin Farrell's love-interest Rachel Weisz recounts a violent dream she's had. There's some truth to the adage that one of the most boring topics of conversation is someone else's dream, and this is no exception. The effect is compounded by the fact that watching the movie itself already feels like listening to a dream related by Lanthimos. There's no factual truth in this fantasy—which is par for the course—but even emotional truth is mostly lacking. The dialogue is delivered so flatly that the characters seem autistic, creating the uneasy feeling that our laughter (on the rare occasions it's provoked) is somehow ableist.
Cinematographer Thimios Bakatakis (who also shot Lanthimos's breakout Dogtooth) visually redeems the film with his wide Irish landscapes accompanied by Stravinsky, Shostakovich, and Strauss, and fellow-patient John C. Reilly's painstakingly rehearsed lisp provides just enough pathos to get us through.