Featured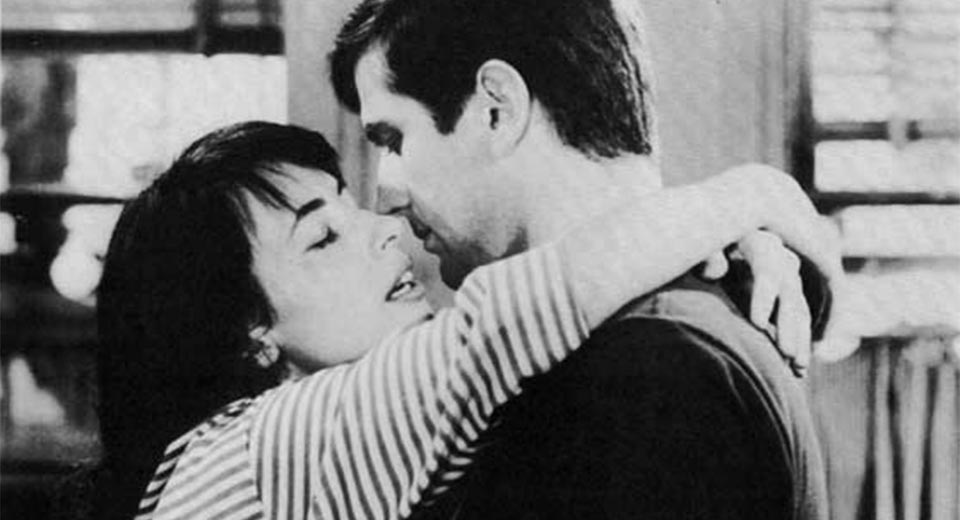 May 9th 2017
Via their ongoing series Beyond Cassavetes,  Anthology Film Archives presents the more or less totally forgotten Light Fantastic (1964), hardly screened and never released on home video. It's unfortunate, because it's breezy and has all the best qualities of the early New York independents: generous slices of city life, cool jazz, and deceptively complicated performances.
Dolores McDougal plays Beverly, a timid secretary who wins three free dance lessons over the phone. She quickly falls for her instructor Stephen (Barry Bartle), who has a habit of seducing his frustrated students and cons her into signing up for a long-term contract. A fling is had and lessons are learned. McDougal feels almost anachronistic in her resourcefulness and candidness as an actress. It sounds silly, but the closest analogue might be Marie Rivière in the '80s Rohmer films—her performance is full, vulnerable, and ultimately show-stealing.
Radio legend Jean Shepherd makes a brief appearance as another dance instructor, fitting since he prompted the listener donations that initially funded Cassavetes's first version of Shadows. Filmmaker Robert McCarty only made two subsequent films, including directing a segment in the raunchy Troma triptych Fore Play (alongside John G. Avildson and Bruce Malmuth) in which Pat Paulsen buys a sex doll. Relatedly, it should be mentioned Dolores McDougal is now married to Bill Weeden, the villain in Sgt. Kabukiman N.Y.P.D. She'll appear in person at both nights' screenings.