Featured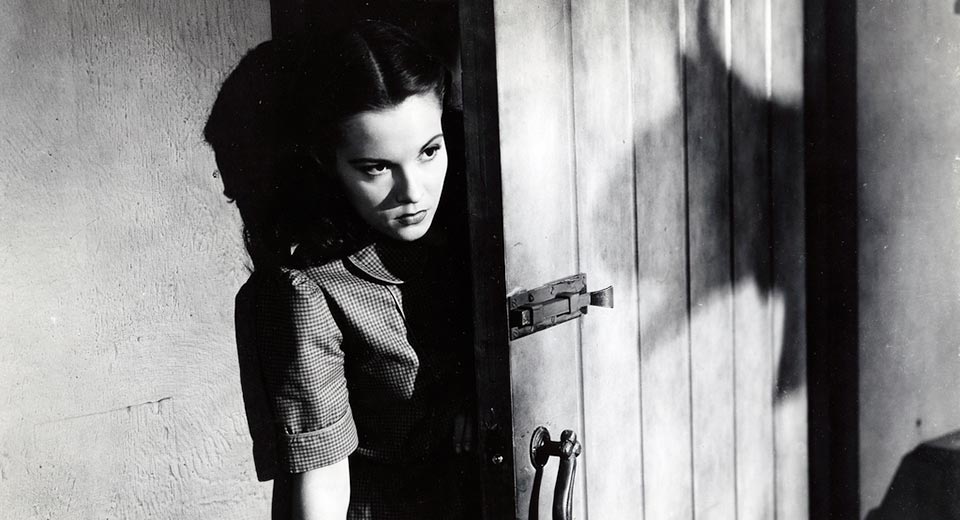 December 16th 2018
The Leopard Man begins with a PR disaster: nightclub singer Kiki (Jean Brooks) is convinced by her publicist (Dennis O'Keefe) to upstage her biggest competitor, a flamenco dancer named Clo-Clo (an amazing Margo), by leading a live leopard onstage during the latter's performance. Kiki is a bit desperate—ever since relocating to a small town in New Mexico, she's had difficulties developing an act that resonates with locals and tourists alike—so she recklessly agrees to the stunt. Within seconds after leading the leopard (named Dynamite, the same cat from Cat People) into the club, he wriggles loose and escapes into the night. Thus begins a series of maulings of local women, some of which may well have been committed by an impressionable human admirer.
With this cartoonish premise and a tight 65-minute runtime, The Leopard Man may seem the lighter fare on tonight's Jacques Tourneur retrospective double bill (Berlin Express plays at 7pm) at the Film Society of Lincoln Center. But as the third and final project Tourneur developed with frequent producer Val Lewton, it's also the work of two artists at the peak of their collaboration. As was their budget-cutting trademark (and was stated outright by Kirk Douglas's Lewton analog in The Bad and the Beautiful), they found a terrifying psychological power in the unseen: the oozing of blood under a door, the foreboding rhythms of footsteps and Jaws-esque castanets, the interplay of shimmering reflections and harsh light. Working in implication, Tourneur explodes the safety of conventional visual logic. As the killer's second victim runs for her life through the grounds of a cemetery, Tourneur manipulates her surroundings in ways that seem to materialize or evaporate before her—he twists and turns her around sudden crops of statuary, bombards her with thickets of branches, and nearly topples her into an open plot. The scene pulls an early Blair Witch Project, transforming a setting legible by the light of day into a maze-like death sentence.
Tourneur emphasizes the senselessness of the deaths, and the flippant vanity at the heart of the inciting incident, through vignettes that develop the personalities and family backgrounds of the victims, all local Latina women, before they are killed. His investment in these stakes carries through to the film's climax, which takes place during a religious vigil: a Penitente parade in observance of local indigenous peoples slain by the conquistadores in the 17th century.