Featured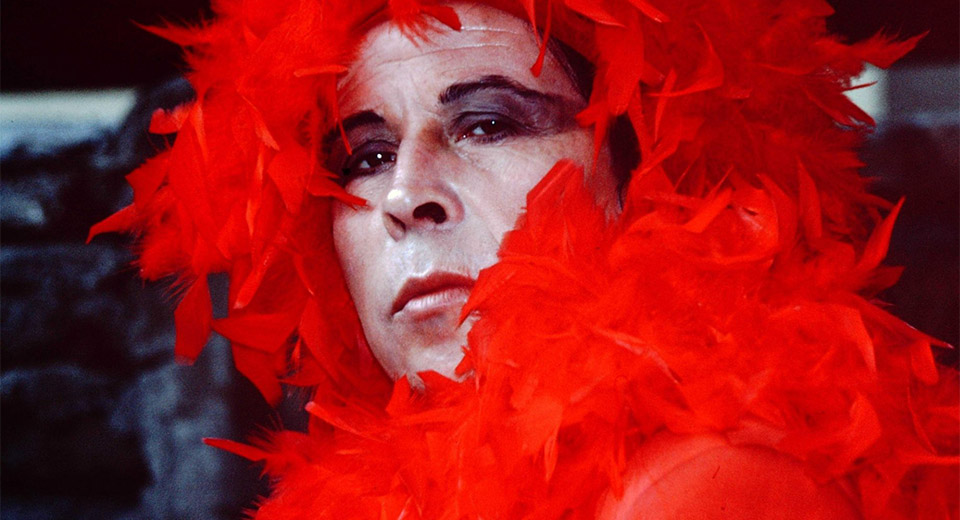 February 14th 2020
Perhaps the rise in popularity of performance art is due to a favoring of artworks that are experienced as they unfold through time, which implicates the audience, and calls for moral accountability. In that unfolding of time, things acquire new meaning, context, layering, and ultimately relevance. Regardless or in spite of relevance and/or transcendence being achieved, those that point fingers and rage against dying light are oftentimes called crazy. In Spanish, loca or madwoman has been permuted as a slang term for an "effeminate homosexual." Reinaldo Arenas went further and described la loca as "a type of homosexual who has a political commitment" (que tiene compromiso, que va a la Cinemateca, que de vez en cuando escribe algún poema). Downstream, Larry LaFountain-Stokes wrote of the transloca, a marginal, abject, contradictory, non-hypocritical, invocation of a burlesque juvenescence. In the loca pantheon, Pedro Lemembel, writer, activist and artist, figures as the patron saint of frenzied, acerbic irreverence with compromiso. I like to think that Lemebel was an unconscious devotée of Babalú-Ayé.
In Joanna Reposi Garibaldi's memorial film, Lemebel (2019), we witness a mature Lemebel reflecting on his life's work as it is projected on a wall on his Santiago flat. Feathered boa portraits and registers of his performances and actions, in video blue with blown out whites as seen on a gamma ray tube, whisk Lemebel into position. In a charming scene, we observe Lemebel and Reposi off-camera bicker about what kind of music to play to set the mood for the interview. Pedro is playing some dark, brooding tunes and the director suggests something lighter like the delectably garish Argentine duo Pimpinela. The scene sets the tone for the rest of the documentary– a lovingly crafted film made with reverence and respect about the man Roberto Bolaño called "the greatest poet of his generation" eight years before his death.
There is some time spent on his collaboration with Francisco Casas with the deviant performing art collective Las Yeguas del Apocalípsis. Troupe in which Casas and Lemebel utilized their bodies as a plastic-artistic format for unrepeatable artistic and political actions, extreme gestures where they would kamikaze plunge into a vacuum.
Never mincing on cheeky piscola and popper infused language, the documentary intercuts footage of Lemebel displayed on a variety of CRT monitors reading poetry on a Televisión Nacional de Chile segment and ending the declamation by dedicating his verses to the women who were tortured and disappeared during Pinochet's dictatorship, implying the television's host's sister who had been disappeared. Opening the filial wounds of fascist trauma was his modus operandi, "If I'm doing an appearance on television, I'm going in with dynamite or I'm not doing it" he would go tell Nelly Richard sometime later.
The film opens in NY as part of the indispensable Neighboring Scenes series curated by Carlos Gutiérrez and Cecilia Barrionuevo, along with other stellar gems. In this dumb, commodifying world, and especially on Valentine's day, in which we celebrate the fallen patron saints of those who love too hard, whose skulls get adorned with flowers centuries later; dare to love critically like Lemebel. As he said so himself; "I belong to the copular and popular class."