Featured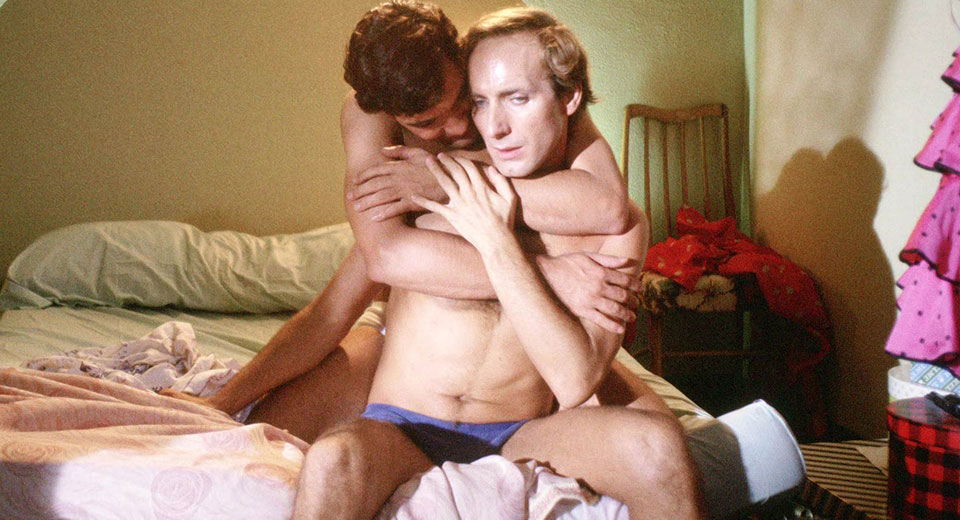 July 10th 2019
From the first strident notes of Shostakovich's heroic 10th Symphony playing over credits typed sloppily onto torn scraps of paper, we know we're in for a passionate tale. And what else would you expect from Pedro Almodóvar, a man whose darkly comic melodramas have been drawing international audiences out of their emotional shells for nearly four decades.
Pablo (Eusebio Poncela) is a director of arty-yet-titillating films with titles like Shitface and Halitosis, a Spanish fusion of John Waters and Derek Jarman. Tina (Carmen Maura) is his sister, self-conscious about aging, reluctant to accept roles offered to her out of pity, and single-handedly trying to raise Ada (Manuela Velasco), a tween abandoned by her biological mother. Juan (Miguel Molina) is Pablo's lover—but don't call him that around Pablo, who insists that his curse is to be too selfish to share his life with anyone. Antonio (Antonio Banderas, in his third collaboration with Almodóvar) is a lurker on the Madrid cultural scene who sets his sights on Pablo for ultimately inscrutable reasons, a straight man in love mostly, perhaps, with Pablo's fame. Jealousy and emotional manipulation ensue, as do homicide, head trauma, and rough kissing.
Almodóvar'ssensitive treatment of his subjects in all their irreducibility is admirable; although Tina is transgendered, we don't learn this until the second act. Tina and Ada sneak into a church Tina attended as a boy ("You have no idea how many times I jerked off in here") and starts singing along to a choral piece being played by the church's solitary pastor. He recognizes her voice as that of his former choirboy, and now the cat is out of the bag. Asked if she's married, she confesses that she's "condemned to solitude" and asks to be accepted back into the choir. God is present in any church, the pastor says, and suggests that she attend one that is not tainted by her old memories. "My memories are all I have left," she sobs. End of scene. The dramatic overstatement in this exchange is undeniably semi-campy, yet we find our hearts aching for her.
Tina's transsexuality comes up again when a car accident leaves Pablo with amnesia and she tries to jog his memory with old photos. She shows him a picture of them as children; he doesn't understand. She explains her transition step by step; he accepts it without further ado. There's so much generosity in how readily Almodóvar'scharacters accept one another's weaknesses, flaws, messes, and madnesses that it warms the heart. They're malleable, eager for instruction. Antonio is not gay, yet to be with Pablo, he's ready to learn how to please him. "How did I do?" It's so endearing.
The soundtrack deserves special mention. One of Almodóvar'sside-hustles was writing New Wavey synthpop songs, which he and his co-songwriter performed—in Bowie-style androgynous glam-drag—on Spanish TV as Almodóvar y McNamara. A few of these songs are heard in Law of Desire, highlights in a film rich in highlights.