Featured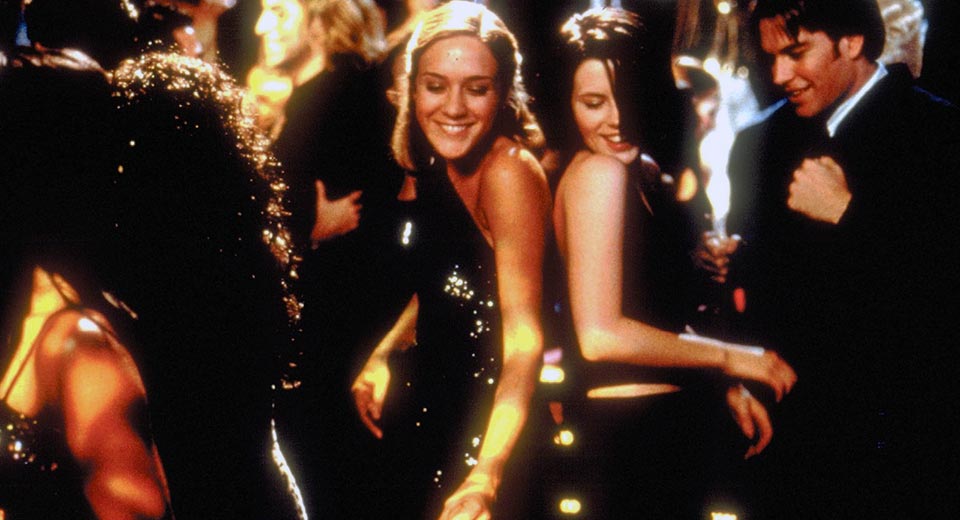 July 1st 2018
Chloë Sevigny and Kate Beckinsale play two recent Hampshire grads scrappily scaling the social ladders of eventide Manhattan in Whit Stillman's third film The Last Days of Disco (1998), released twenty-one summers ago and harkening back to "the very early eighties," as the opening text declares. Characters in a Whit Stillman film always attempt to abide to a strict subset of societal regulations: the prep school kids of Metropolitan (1990) fretted over attending the right parties, wearing the right clothes, reading the right Russian novelists. The rules here are a bit less mannered. Sexual expertise is a must (an issue for Sevigny's aloof, virginal Alice), as is knowing the right bouncer, and taking the right drugs (but without developing a problem). Of course, Stillman's version of bawdry still contains hyperliterate digressions into the gender politics of Lady and the Tramp. Turns out it's "not really about dogs… except for some superficial bow-wow stuff at the start." As is the case with Stillman's previous two Austenesque portraits of the doomed young overeducated, everyone here is much too smart for their own good.
While Disco crams together novelistic detail of shifting American cultural norms, a career-best performance by Stillman player Chris Eigeman, and an admirably ambitious soundtrack budget, it's the thorny rapport and not-quite-friendship between Alice and Beckinsale's nefariously erudite Charlotte that has made the movie so enduring. Thrust into finding an Upper East Side apartment together, Alice voices her concern: "it's not just that we don't know each other well…" she stumbles, "I'm not even really sure we like each other."
Beckinsale stares at her blankly. "That's ok."