Featured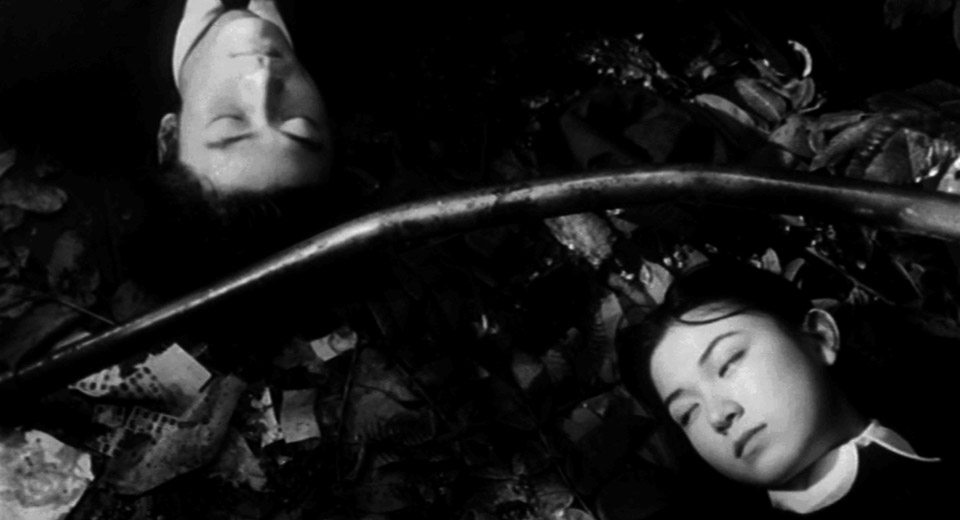 February 11th 2020
A young woman lies awake in bed, and visions unfurl. The waves. A tunnel. A motion of clouds, a crawling beetle, an ornate closed box on a shelf. These fragmentary images and sounds, which compose the credit sequence of Labyrinth of Dreams, set the pulse for the entire film. Framing the credits are bits of a tragic story: a bus struck by a train, killing the conductor and injuring the driver. A newspaper flashes: "Accident or double suicide?" These details set up the uncertain shades of narrative for all that comes after.
Following a string anarchic, dystopian punk films like Crazy Thunder Road and Burst City, Gakuryu (then Sogo) Ishii spent the 90s refining his tone and style. Though still exploring genre film — a serial killer procedural, a sci-fi coming-of-age — each successive work became quieter, moodier. As his third, culminating feature of the decade, 1997's Labyrinth of Dreams is pure atmosphere, a sublimated erotic thriller unfolding in silences, undercurrents, and omissions. A lonely bus conductor on a sleepy pastoral route (an intense Rena Komine) suspects that the handsome new driver (a young Tadanobu Asano) might be the seduce-and-kill predator she's heard rumors of. Immediately, she's drawn to him. But to avenge a friend or assuage her own isolation? This could be the basis for plenty of lesser pulp, but Ishii finds only beauty and grace in it. All that might have been lurid has been pared from the story to leave only deathly romance, alluring menace, and the subtle desperation of being alone.
Shot in dreamy, luminous black and white suspended out of time and place, each frame drifts seamlessly into that which follows, and the barest of scenes are held together by inescapable tension. Even the emptiest moments resonate. Hiroyuki Onogawa's score, finer even then his work for Ishii's prior August in the Water, is reduced to a spectral thread winding through the sound design. Every detail is carefully in place: the click of the ticket punch, the stillness of a forest road, twinned moths in flight, the dread of loss or being lost.