Featured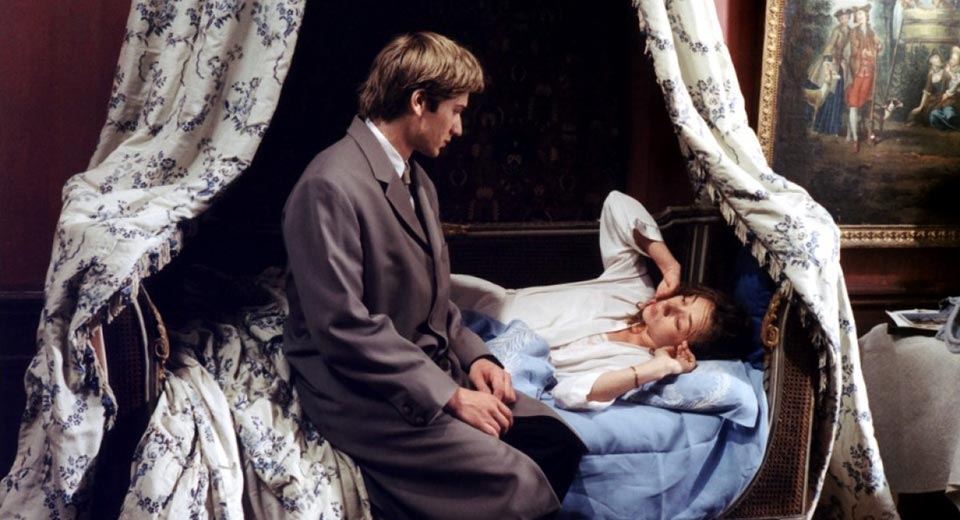 July 23rd 2018
As elusive as a wave crashing through your fingertips, Chantal Akerman's La Captive begins on a beach, with grainy home footage of Ariane (Sylvie Testud) and her friends. Ariane's husband Simon (an anemic Stanislas Merhar) inspects the footage for any clues into her "old life," a world of women into which he has no insight, despite his increasing obsession. La Captive, based on a section of Marcel Proust's In Search of Lost Time, follows Simon, a member of the idle rich (literally, as he spends much of the film in bed from a series of maladies), as he attempts – and fails – to understand everything about his wife. Simon rages futilely against the unknowable.
La Captive is both a cinematic expression and definition of écriture féminine, the feminist theory about the relationship between women's bodies, selves, and language. Simon begs Ariane's bisexual friends to explain why they like being with women more than men – they tell him that it's different, but are unable to explain exactly why. This sends Simon into an obsessive spiral, one that echoes the outsider trying to decipher Akerman's feminine, feminist works. Simon cannot accept that there is a woman's world that Ariane belongs to, one that exists right outside his vision, one he cannot enter nor comprehend. (How many critics over the years have called Jeanne Dielman boring and impenetrable?)
In one of La Captive's most moving scenes, Ariane, on her balcony to get some fresh air like an imprisoned fairy-tale princess, hears a neighbor singing opera and joins her in a duet. Ariane's husky voice harmonizes with the high, operatic voice of her neighbor, creating a work of art that Simon, lurking nearby, can only witness. Perhaps Akerman and cinematographer Sabine Lancelin are like Ariane and that nameless neighbor, bringing together their feminine artistic senses to create something greater – dreamier, and less tangible – than the sum of its parts.