Featured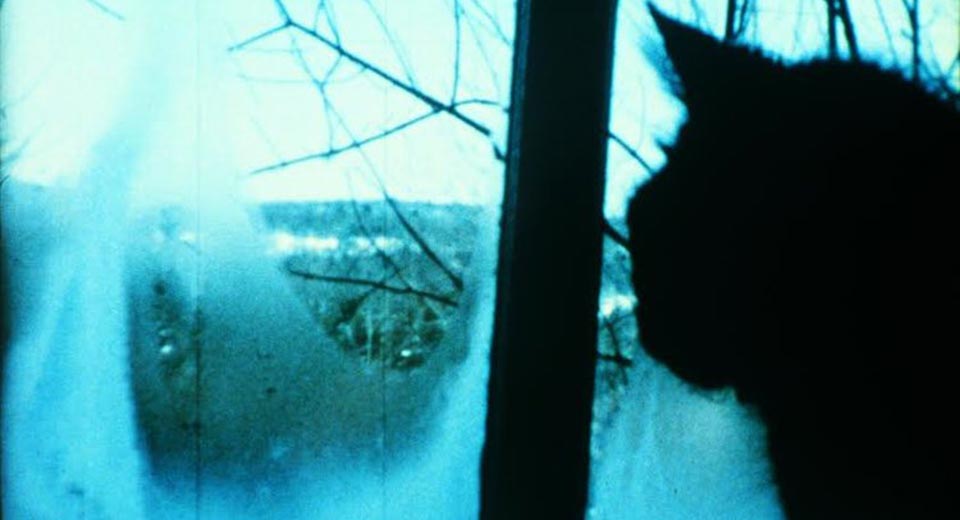 October 27th 2016
Tonight expanded cinema festival and analog filmmaking workshop Mono No Aware launches its 10th anniversary program—MONO X—with a special dual-16mm projection of Carolee Schneemann's recently preserved Kitch's Last Meal at Anthology Film Archives.
Rooted in a DIY ethos, Mono No Aware has for the past decade been spearheaded by tireless filmmaker and teacher Steve Cossman. It began as a small expanded cinema festival and expanded to include affordable, artist-led workshops, which are to my knowledge currently the only public analog filmmaking courses in the city. The annual two-day festival, which accepts donations rather than submission fees and does not charge audience admission, has grown to draw artists from around the world and now welcomes nearly 1,000 audience members. It's a model of community-driven creative enterprise that relies on small grants, modest and tasteful sponsorship, and a considerable amount of sweat, love, and contributions from the people who recognize the organization as a vital part of the city's cultural landscape. And on the cusp of this major anniversary it became a 501c3 non-profit to sustain and grow its activities.
In the run-up to the annual festival, this year also features an ambitious calendar of citywide events at kindred institutions such as DCTV, Spectacle, Maysles, and BRIC involving Mono's extended network of filmmakers and curators. The schedule includes a tribute to Peter Hutton, 16mm films by Gordon Matta-Clark, Taiwanese experimental film, an evening of original and newly commissioned Super 8 feature film digests, In my professional capacity at EAI, we put together this November 30 premiere of a new film by Leslie Thornton commissioned specifically for the event.
Kitch's Last Meal is part of an autobiographical trilogy also comprising Schneemann's major film works Fuses and Plumb Line. The film is a beautifully rendered examination of the quotidian in the life of herself, her partner Anthony McCall, and her cat Kitch in upstate New York. It's shot on Super 8 meant to be projected one on top of the other using an unsynced sound source (usually cassette). The film's handmade manipulations are at once sensual and rapturous; like much of Schneemann's film work—often to the dismay of curators, scholars, and conservators—its form is mutable and subject to the artist's ongoing revisitation, live intervention, and the role of chance inherent in its presentation. It's therefore a perfect way to kick off the tenth annivesary of Mono No Aware, whose name translates to "a connection to the ephemeral"; indeed, each dual-projection screening of Kitch is a singular experience.