Featured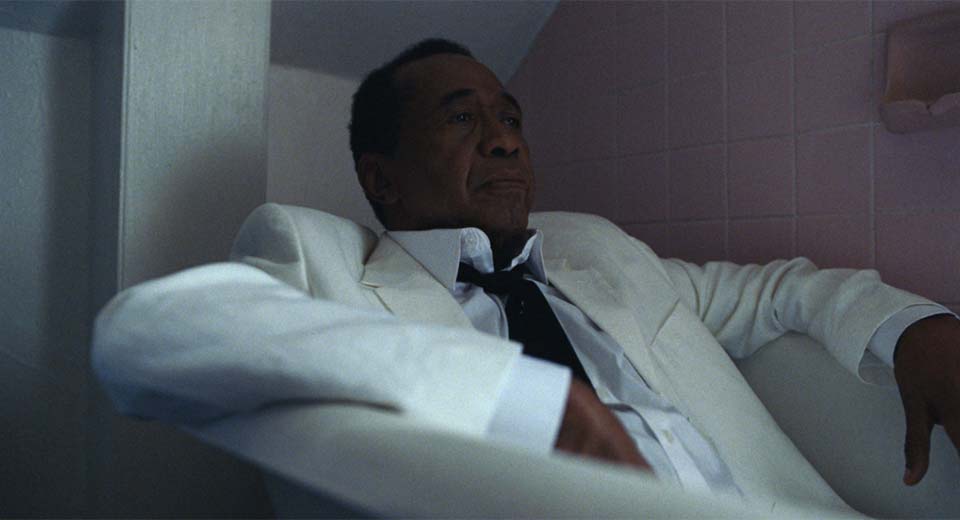 December 27th 2017
This week is the final week to catch Kahlil Joseph : Shadow Play at the New Museum, an immersive audiovisual installation. Joseph's 23-minute short film Fly Paper (2017) plays on infinite loop on a massive eye-level screen at the back of the museum's newly expanded 231 Bowery space, transformed into a black box theatre complete with a custom-designed multichannel audio system by Funktion-One. A significant part of the installation's content, quality, and impact can be attributed to Joseph's careful use of sound, arguably at the forefront of the experience considering not only its breadth and depth—but also by the names and number of sonic collaborators involved.
Featuring original music by Flying Lotus & Health, score by Kelsey Lu, soundscapes by James Williams Blades, and sound design by Parallax, Fly Paper strikingly proves David Lynch's old adage that films are indeed 50 percent sound (or 90 percent, depending on who you ask). The film literally resonates in the body of the viewer, producing a sensation of sound once familiar but now endangered in an era in which viewers are more likely to experience audiovisual soundscapes as compressed mp3 waveforms via their miniaturized laptop or headphone speakers rather than as the densely layered, all-encompassing acoustic environment Joseph invites us to inhabit.
Tech specs notwithstanding, what makes this piece most worthwhile is its unapologetic exploration of a black cinematic vernacular from the perspective of an artist who has come to embrace a nontraditional exhibition format and thereby innovate our experience of his work. What results is a transcendent, personal expression of black identity and culture that is as relevant as any music video or commercial product Joseph might create, if not moreso. Fly Paper is an idiosyncratic, improvisatory presentation that can really only be appreciated in-person. It is perhaps best understood as a radical and empowering inversion of contemporary art's tendency to prioritize its publicity over its presence. In the case of Kahlil Joseph, it is not merely the artist, but the viewer who is present.