Featured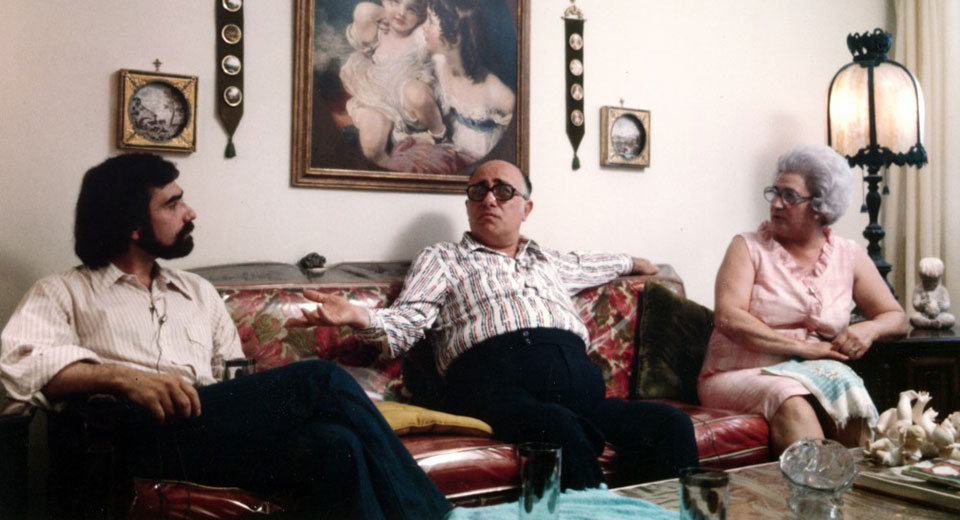 December 9th 2019
If you've ever wanted to have dinner at home with the Scorseses Italianamerican is your chance. Starring Scorsese's parents, Catherine and Charles (né Luciano), the filmmaker's ode to his heritage is delightfully free of intrusion, as he sits back, relaxes, and lets his parents steal the show.
Shot in the family's walk-up apartment on Elizabeth Street, the film allows the viewer to really feel like a guest in their home, as Scorsese lets the audience in on Catherine's tricks for making meatballs, the family photo album, and a dinner table debate about how their fathers made wine back in the day. It's the ease with which the Scorseses relate their family history, sharing parts of theirs and their ancestors' lives with honesty and laughter, that gives the film a unique authenticity and intimacy.
It's not difficult to see where Martin gets his narrative prowess, as both Charles and Catherine are natural storytellers who do an excellent job keeping their audience entertained with stories from the old country. They exchange playful jabs, fact check each other's tall tales, and complain about "putting on airs for the camera." Having spent nearly their entire lives on the same street in Little Italy, they share a very particular culture all their own, one that is neither Italian nor American, but a special New York hybrid of both.